Certified Translation Services in Nottingham: A Complete Guide
(Last Updated On: May 7, 2023)
The Importance of Certified Translations in Nottingham
Certified translations are vital in Nottingham, especially for legal and official documents. Qualified translators complete these translations with the skills and knowledge to translate a document accurately from a foreign language to English. Without certified translations, legal documents such as birth and marriage certificates, immigration papers, and contracts may not be recognized as valid in Nottingham. This can cause significant delays and problems in legal proceedings, business deals, and personal affairs. The demand for certified translations has increased significantly in today's globalized world. As a result, several translation agencies have emerged, offering professional translation services to clients.
However, choosing a reliable translation agency that guarantees high-quality and accurate translations with a quick turnaround time is crucial. A professional translator with a Translation Studies MA and experience in legal translation can provide dedicated translations that meet the highest standards of excellence. Using translation technology and hiring a native translator to proofread and edit the translated document ensures that the final version is free of errors and maintains the intended meaning of the original document. A certified translation from a reputable translation agency is critical in Nottingham, especially for legal and personal documents. Doing so can ensure that your documents are recognized as valid, accurate, and of the highest quality.
Understanding the Certification Process
When it comes to certified translations in Nottingham, understanding the certification process is crucial. It involves more than simply translating a document word for word. The process ensures that the translated document meets the required legal standards and is accepted as a legal equivalent to the original document. Here's what you need to know about the certification process. The first step is to choose a professional certified translation provider with experience handling your translation project. They should be able to provide you with a quote, turnaround time, and the level of certification required.
Once you've provided the provider with the document you need translating, they will assign a professional translator with the relevant expertise to work on your project. For example, if you require a birth certificate translation, the provider will give a translator with experience translating such documents. The translator will then work on solving the paper, ensuring a high-quality translation accurately conveys the original document's content. They will ensure that there are no errors or omissions that could affect the document's legal standing. Once the translation is complete, it will undergo a certification process. The certification is a statement by the translator or the translation provider that attests to the accuracy and completeness of the translation. This process is essential to ensure that the translated document meets the legal standards set out by the authorities in Nottingham. The certification process typically involves adding a certification statement to the translated document. This statement should indicate that the translation is a true and accurate representation of the original document. It should also include the translator's name, qualifications, and signature.
In summary, the certification ensures that the translated document is high quality and meets the required legal standards. Working with a reliable and experienced certified translation provider is essential to ensure the process is done correctly. Whether you need a birth certificate or any other document translated, understanding the certification process is critical to getting the right translation services in Nottingham.
Types of Documents Requiring Certified Translations
Certified translations are crucial for legal and official documents that require accuracy and authenticity. These documents can include, but are not limited to:
Legal Documents: Legal documents such as birth certificates, marriage certificates, divorce certificates, wills, court orders, and legal agreements often require certified translations. In Nottingham, these documents are essential for legal proceedings and must be translated by a certified professional translator.
Business Documents: Companies often require certified translations for various documents, including contracts, financial reports, patents, and agreements. Certified translations are necessary when dealing with foreign clients, entering new markets, or expanding business operations.
Academic Documents: Certified translations of educational documents such as diplomas, transcripts, and degrees are crucial for individuals seeking education or employment in Nottingham or abroad. International students may require certified translations of their academic credentials when applying to universities or seeking employment.
Medical Documents: Medical records, doctor's notes, and health reports may require certified translations when patients seek medical treatment in Nottingham or travel abroad for medical reasons.
Immigration Documents: Nottingham's immigration services may require certified translations of documents such as passports, visas, and residency permits to process applications.
Working with a certified translation provider who can offer professional translation services for all types of documents is essential. Certified translations can save time, prevent costly errors, and provide the authenticity and accuracy required for official and legal documents.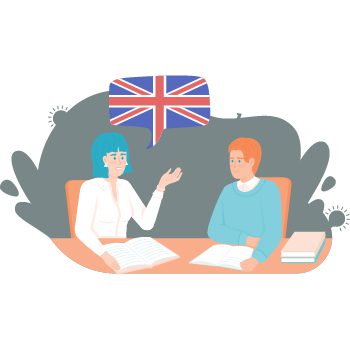 Finding a Reliable Certified Translation Provider
Finding a reliable and qualified translation provider is essential if you need a certified translation for official purposes. Here are some tips for finding the right provider for your needs:
Look for certified translation providers with accreditation: Reputable translation providers should be accredited by organizations such as the Association of Translation Companies (ATC) or the Institute of Translation and Interpreting (ITI). This indicates that they adhere to strict quality standards and best practices.
Check for industry experience: Experience in the translation industry is a crucial indicator of a reliable provider. Look for providers who have been in the industry for several years and have worked with clients similar to your needs.
Assess their qualifications and expertise: Certified translators should have qualifications in translation, such as a degree or a professional certification. Additionally, look for providers with expertise in your subject matter or industry, such as legal or medical translations.
Read reviews and testimonials: Reading reviews and testimonials from previous clients can provide valuable insight into the provider's quality of service and reliability.
Please request a quote: Before choosing a provider, request a quote for their services. Compare quotes from multiple providers to ensure a fair price for quality services.
Following these tips, you can find a reliable and qualified provider for your certified translation needs in Nottingham.
Nottingham's Legal Requirements for Certified Translations
When it comes to legal documents, accuracy is crucial. This is why Nottingham has specific legal requirements for certified translations. A certified translation must accurately represent the content of the original record, and the translation must be accompanied by a signed declaration from the translator confirming that it is a true and accurate representation.
In Nottingham, certain documents require certified translations, including birth certificates, marriage certificates, death certificates, immigration documents, and academic transcripts. If these documents are not translated accurately and certified, they may not be accepted by Nottingham's legal authorities. It's important to note that not just anyone can attest to a translation in Nottingham. The certification must be provided by a professional translator or translation agency recognized by the legal authorities in Nottingham. The certified translation must also include certain elements, such as the date of the translation, the name and address of the translator or translation agency, a statement declaring the accuracy of the translation, and the translator's signature and contact information. It's essential to research and find a reputable and experienced certified translation provider to ensure that your documents are translated accurately and certified in compliance with Nottingham's legal requirements. A reliable translation provider will also be familiar with the specific requirements for different types of documents and will be able to guide you through the certification process.
In summary, accuracy, and compliance with legal requirements are paramount regarding legal documents. Certified translations are necessary to ensure that Nottingham's legal authorities accept documents, and a recognized and reputable translation provider must complete the certification process.
Step-by-Step Guide to Obtaining Certified Translations in Nottingham
If you need certified translations in Nottingham, there are a few steps you'll need to follow to ensure that you get the highest-quality service. This step-by-step guide provides accurate, reliable, and fully certified translations.
Step 1: Identify the Documents Requiring Translation
The first step in obtaining certified translations in Nottingham is identifying which documents require translation. This typically includes legal documents, academic records, and business documents, such as contracts and agreements.
Step 2: Choose a Reliable Translation Service Provider
Working with a reliable translation service provider is essential to ensure the highest quality certified translations. Look for a provider with a track record of accurate and efficient translations and certifications from relevant professional bodies.
Step 3: Submit Your Documents for Translation
Once you've chosen your translation service provider, submit your documents for translation. Be sure to provide specific instructions or requirements, such as formatting or layout preferences, and discuss any questions or concerns with your provider.
Step 4: Review and Approve the Translations
After completing your translations, you must review and approve them before they can be certified. Take the time to review the translations carefully and make any necessary revisions or corrections.
Step 5: Obtain Your Certified Translations
Once you've approved your translations, your service provider will certify them and provide you with a final copy. Ensure the translations are appropriately licensed and meet all legal requirements, including notarization or legalization.
Following these steps, you can obtain high-quality, fully certified translations in Nottingham that meet all legal and professional requirements. Don't hesitate to contact a professional translation service provider for assistance and guidance.
Benefits of Professional Certified Translations
There are several benefits of using professional certified translation services in Nottingham. Here are some of the key advantages:
Accuracy and Quality: A certified translation ensures that your documents are accurately translated without any errors or mistakes. Certified translators are trained professionals with expertise in various fields and languages, ensuring the highest quality translations.
Legal Compliance: Legal and government bodies often require certified translations. Using a certified translation service, you can ensure that your documents meet all the necessary legal requirements and are accepted by relevant authorities.
Time and Cost Efficiency: Professional translation services are often faster and more cost-effective than DIY translations or using inexperienced translators. Certified translation providers have streamlined processes and use modern technology to complete translations quickly and accurately.
Professionalism and Reputation: Certified translations help to maintain your reputation and uphold your professional image. You can demonstrate your commitment to excellence and attention to detail by presenting accurately translated and certified documents.
International Business Expansion: Certified translations are essential for businesses expanding abroad. With accurate translations, you can ensure that your legal documents, marketing materials, and other business communications are understood by foreign audiences, which can ultimately help you to build successful relationships and partnerships overseas.
In summary, certified translation services in Nottingham offer numerous benefits, including accuracy, legal compliance, time and cost efficiency, professionalism and reputation, and international business expansion. Finding a reliable and experienced translation provider is essential to ensure you get the best results possible if you require certified translations.
Frequently Asked Questions