25 E-commerce Tips
The marketing world never rests. New innovations take place every day. Marketing strategies, techniques and tactics are the very core of e-commerce. If you have any e-commerce website, drop shipping sites or any social media page where you are selling, then it's crucial for your business to stay updated with every new happening in the marketing industry. If you haven't set out the roadmap for advertisement, let us give you the top 25 e-commerce marketing tips of 2019.
1. The Best Marketing Is Content Marketing
Before making any plans on running your website, make the strategy for your content. Let's face it if the content is not what the visitor is ready to view or read, you have already lost the game.
Whether they are blogs, videos, photos, articles or even testimonials, evaluate them, strategize them and then use it to your own advantage.
Email marketing is the best tool one can use to effectively advertise and promote their products or services. Moreover, emails can be used to provide detailed information for both B2B and B2C. The only thing you have to do is finding the best software for automated email marketing.
3. Social Media Platforms
Try all social media platforms for the marketing of your brand.You can use the social media analytical tools and see which one is working best for you. Focus on the ones that are good.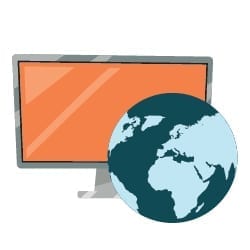 4. Be Original
Unique and original content is what makes your brand stand out. Copycats may have a shot at getting a few customers from here and there but in the end you'll get more business with originality.
Choosing the right words at the right place is the strategy to win hearts and minds too. A fun blend of humor and wit is all it's going to take.
6. Allow Users To Participate
Well, let's admit it, we need nothing more than inclusion. And your users are no different, allow them to share. You can publish their blogs, product reviews and suggestions, and they'll feel more connected to your brand.
7. Affiliate Programs
Affiliate programs are like the extra benefit of having a business. It's a marketing strategy with almost no effort, and still you get to reach more customers and then even more and so on. So create such programs.
8. Memberships And Rewards
The word membership and reward captivate the attention of your audience like nothing else. Create loyalty offers, subscriptions, and reward systems even if the reward is a mere 2 or 3 % discount. People like to feel important and if you can lure them into thinking this way, you're already their favorite.
9. Break The Language Barrier
Having a website in only one language is a huge deal breaker for your audience. Using Website Translation or localization is one way to make your foreign audience feel at home. Also, use translation of your brochures, and make them available for download.
10. Go Mobile
Provide your customers with mobile responsiveness. A user friendly interface for smart devices that users can check on the go is something they'd love to have.
11. Go Ahead With Alerts
Notifications can really change anyone's mood, especially if it says something about a new promotion or a bumper prize. So use this to keep your customers on their toes.
12. Go Crazy With Social Ads
You can post as many ads on Facebook as you want. But more importantly you can determine the trends by the likes and comments of your visitors. And all that without even spending a dime.
13. Stay Ahead Of The Trends
There is no staying behind in marketing, so make sure you work on your marketing plan every month or even if it's every week.
14. Give Your Brand A Face
No we're not asking you to contact one of the Kardashians to become your brand ambassador, but a cute animated character wouldn't hurt. And who knows, people would start loving your brand because of that character.
15. Leverage The Power Of Videos
Everyone loves videos. So try using more videos for business explainers, promotions, how to tutorials and anything at all.
16. Offer Personalization
People like personalized items and services because it substantiates their sense of individuality and uniqueness. So offer it to them and let them love your brand even more.
17. Express Delivery
People can't stop placing their orders if you have an express delivery option.
18. Keep Your Delivery Rates Lower Than Your Competitors
Everyone out there is looking to save a few bucks, so why not give them the freedom to do so.
19. Optimize Automation
Use automation tools for analytics and social media marketing for E-commerce.
20. Build Your Brand Image With Images
Instagram is without a doubt the ultimate favorite place of millions including celebrities, brands, entertainment industry and even your customers. So promote your products or services through the power of photography.
21. Make Shopping Easier
Provide users with one click options to buy things. No one likes meticulous, complicated processes for buying one single item.
22. Create Multiple Stores On Famous Marketplaces
Amazon, eBay and Shopify get millions of visitors every minute and if your product is there, you know what that could mean.
23. Ask For Reviews And Feedback
Push your customers to leave feedback and reviews. Most people rely on product reviews rather than its description and usage.
24. Never Leave Research Out Of The Equation
With research, you can see which marketing trends work better and which fail. And you can implement the one that works best for you.
25. Build A E-commerce Community
Create forums and discussion areas for your users to give ratings, suggestions and points. Allowing a platform for user community will ultimately turn you into their favorite.