English To Telugu Dictionary
Are you looking for an English to Telugu Dictionary? The internet is filled with language learning apps. But when you are in dire need of immediate help, you need a dictionary. Traditional dictionaries are not used anymore. At least not in the way they used to be. Now, these hard copy dictionaries are only found in libraries. But you still need them, right? Whether you are a professor or a student or even an entrepreneur, you need it. Oxford and Merriam Webster dictionaries are famous. They even have mobile apps. But these don't provide English to Telugu meanings. So where can you find them? Well, we'll tell you all about it. Not about the ones that don't work or are not as useful as they should be. In fact, we have searched the internet and listing here only the best ones for you.
We understand that going through each app is a tedious task. You just can't go through all the reviews to find the best Telugu dictionary. This is why we went ahead and took responsibility. So whether you are just a language enthusiast, a teacher, or even a student, these apps will definitely prove to be a savior. What's even better? You can also share this article with anyone who needs it.
So let's get started with our collection of dictionaries.
English To Telugu Translator
This is an English to Telugu translation app for Android devices. Developed by All Apps, it came out in 2016. With more than 100000+ downloads, this app also works as an English to Telugu and English to Kannad dictionary.
You can even use it in offline mode and it is free to use. People can also get pronunciation help through this app. If there's a word that you can't pronounce, this app is the way to go.
It allows you to translate words and phrases instantly. More than 1 million words are available with their translations. The best part, it's size is only 10 MB. Meaning it won't take much space.
So judging by its features, here are the points that make it one of the winners.
Only 10 MB, won't affect the device's storage.
Free to use.
Offline English-Telugu Dictionary.
Online English to Telugu Translation.
TE-EN Translator App
Developed by Klay's development team, this is a great yet simple app. It has a very convenient user interface.
It is a great Android app for people who want to learn English or Telugu. You can use this app for real-time conversations. It also supports voice input. The app stores your history and translated information and allows you to view it offline.
The Best features include:
Simple user interface
Stores favorites
Stores history
Supports voice input
Interactive learning
Google Translate
No list is complete without this name. Google developed the Google Translate app for Android and Apple2010. Since then, it is a favorite of millions. With more than 1000 language translations available on this app, it also works as an English-Telugu dictionary.
Using Google Translate is ridiculously simple. You can even copy a text and paste it into the app to get its Telugu or English meaning. It has automatic detection for languages. It has a special feature called handwriting. You can draw or write any text on the screen and get its translation instantly.
The best thing about this app is that you can also use it as a language converter. Just enter your text in one language, select your target language in the next bar and there you have it, the whole text converted into another language. Check out the most recognized languages in India.
The winning features include:
Easy to use.
Translates hundreds of languages.
handwriting feature is a plus.
Translates dozens of languages instantly.
Record voices from a microphone.
Allows you to add photos from your phone for translation.
English To Telugu Translator
The nest in our dictionary entries is an iOS app. SentientIT Software Solution Pvt ltd developed this app for Apple users. Its size is 50 MB and it's free to use.
It was basically created for travelers. People who don't know the Telugu language can use it for instant translations on the go.
Not only does this app contains more than 2000 phrases and their translations in Telugu, but it can also play the audio for the translated texts. iOS 9 or above are required for this app.
The best features are:
Plays audio of the translated text as soon as you finish typing.
It works offline for both English to Telugu and Telugu to English translations.
Bookmarks your favorites.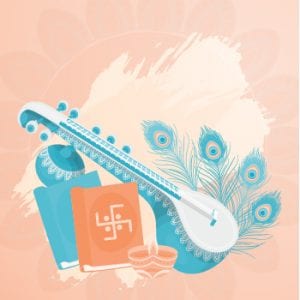 Telugu English Translator
This 19 MB app is another great installation for iOS. It is developed by Luong Thi Hoai Thu developers. The app is free to use. It has a simple user interface and provides you with instant English to Telugu and Telugu to English translations.
It is especially a great app for students or trainers who are looking for comprehensive Indian language dictionaries. Users can share converted texts directly on social media. Moreover, you can copy and paste texts from any source into the app and get its converted version right away. It even supports voice translation so you can save time.
The best features of this translator include:
Supports voice translation.
User-friendly interface.
Save favorites for later use.
Supports voice command.
Allows users to share content with friends and contacts on social media.
i-Translate Translator And Dictionary
i-Translate is a premium dictionary for English to Telugu translations. You can download it on both Android and iOS. This is one app available for both free and pro versions. This leading app allows you to translate your text via conversation. It supports over 100 languages.
Even in offline mode, you can submit your queries into the app. The app has different features for both versions.
Free app features include:
translate more than 100 languages
Dictionary is available for all languages.
Allows you to share translated content on social media.
Allows you to save favorites.
Pro version features include:
Use the camera and get instant translation or photos.
Offline mode translations are available exclusively for pro members.
Voice conversation.
Verb conjugate translation.
Offline Telugu to English Language Dictionary
This Telugu-English dictionary is great news for Apple users. The offline dictionary is available only for iOS.
If you are in a job where you don't always have an internet connection, this is the one you need. You can translate your text without an internet connection. Not only that, it also translates text from any image and pronounces the words loudly.
It's like a language teacher. When you are typing a text, you get suggestions for completion. Users get grammatical usage and sentence examples for your translated text. And on top of that, it has thousands of synonyms and antonyms. You can use it on both your iPhone and iPad.
The best features include:
Free to use.
Fully Offline app with multiple options.
Completion suggestions for words
Also translates many other foreign languages
So these were the best apps we collected for you. You can download them and enhance your knowledge of the Telugu or English language. Or maybe they can help you with your work if that includes language interpretation. Since we have talked so much about Telugu dictionaries, it's best to learn about the language itself too.
Telugu, The Language Of Andhra Pradesh
If you were brought up in India, you're undoubtedly aware of the Classical languages. And Telugu is one of them. It is a Dravidian language. Even though it is mostly associated with the Indian state of Andhra Pradesh and Telangana, people speak Telugu in various other states also, even outside the country as well. There are many Telugu-speaking communities in Odisha, Karnataka, Tamil Nadu, Kerala, Maharashtra, and Andaman, and the Nicobar Islands. With almost 90 million native speakers, it is the 4th largest spoken language in India.