10 Factors That Influence The Price of Translation
(Last Updated On: October 3, 2021)
When you need to have something translated, your first concern would be the price you need to pay in order to have it done. The final amount you need to pay depends on some factors which influence the price of translation. Here are 10 of them and some ideas on how to get the best price for accurate translations.
Factors that influence the price of translation
While those may not be all the factors that influence the price of translation, they are the most important ones which should always be considered when looking to get accurate translation services.
Word count
Are you intending to translate a user manual consisting of more than 50,000 words or just a document page with less than 500 words? The word count has a very large influence on how much you will be charged. Generally, the cost of translating a document will depend on the number of words as most companies will charge per word. If you need to know the number of words your document has, feel free to use our free word counter tool.
The size of the document can change the word count of the translated document, directly resulting in increasing the total cost.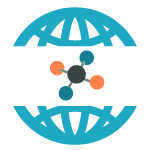 Complexity
How difficult is it to translate the type of document you have. If your document has a lot of scientific terms which requires someone very knowledgeable in science to translate, then you should expect that you will be paying more at some companies. Universal Translation Services however will not charge more for this type of documents as we have translators specialized in just about any field.
If you are after a quality job, then you should look around for translation companies who charge the same for every job, be it a social science, mathematics or advanced chemistry document translation.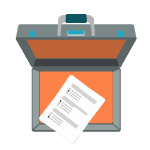 Nature of the document
The document that is to be translated could also influence the price of the task at hand. For example, document translation can be a more significant task to accomplish because of the certification and notarization techniques applied to ensure the legality of the said documents. They require urgent requests to the immigration offices which calls for relatively higher prices.
Some translations include things that require the use of additional tools and services by the company making the price range for the document to increase or vary slightly from the standard price.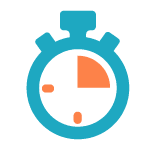 Turn around time
How soon do you need the document translated? Realistically, you should expect for a translator to make progress on your work at about 2,000 words every day. This only applies to translation and not to editing and proofreading, which needs extra time after the translator has finished. If you however want to translate about 10,000 words and you want it within 24 hours, then you should be willing to pay more.
On the average, you should give your translation company around 3 days to translate, proofread and edit a document of about 5,000 words, if you want to pay the normal rate. We do not charge extra for rush jobs nor for weekend translations.
Work Volume
Do you have consistent jobs to be translated or you are just doing a one-off translation?
You should be able to get cheaper pricing if your volume of work is regular. For instance, if you want to translate a user manual of about 250 pages every 3 months, you will get discounts that will not be available to an individual who wants to translate his birth certificate, without prospect of ever having to translate a document again.
You should therefore inform the company of how frequent they should expect a particular quantity of work. They will probably reduce the translation prices for you after your first translation job.
Requirements for formatting and DTP
Everything currently discussed is aimed at the process of translation as well as proofreading and editing. Note however that not every company or translator will include proofreading or editing in their initial quote.
If you are translating a document that is not a plain text document but have graphics, tables, graphs, charts and similar content, then you should be expecting to pay more for DTP services. It is also possible that you have a document designed with Adobe InDesign and you want the translated document to look exactly the same. All of this will make your job more complex, further leading to an increase in the price of translation as desktop publishing services are paid per hour.
Project management
For the customers to be satisfied with the work done by the translators and to establish a professional relationship, what is required is quality and lower price of translation. And this can only be obtained through an effective project management team that can direct the whole process in an organized manner. Some of the members of the team are there to maintain quality work through getting native translators, finance handlers, people controlling the delivery times, rates and the tools involved. This all requires higher pricing than the local companies.
Translators
To ensure and keep up with the quality of the service, Universal Translation Services hires experienced translators having full-command on both languages: the source and the target language. Rather than the low prices offered by the other companies for translations done by the locals, the company ensures quality work with guaranteed accuracy due to working with native translators of your target language, who are specialized in the field of your document. Due to proofreading done by a second native translator, accuracy and quality is assured for any project.
Tools
Sometimes, the document that is to be used for translation, editing and proofreading requires a specific software that is known for its efficiency in the translation world. For this very purpose and to maintain the level of quality work, the computer assisted translation tools that are used may influence the price of the document. You will have to pay less if such tools are being used and if there are repetitions in your source document or if you have past translations with us, the total price of translation will be lower due to lower costs for repetitions and matches.
How do I do a word count in Word?

If you are writing in a Word file and want to know the word count, you can check the bottom left of your screen. You will get to see both the number of pages and the word count there. You can click the word count to access details like number of paragraphs, number of lines, characters without space, and characters with space.

How many words are in a text?

Each text will have a different number of total words. The total number will depend on various factors. Essays tend to be longer and have a bigger word count then blog posts and informational articles. You can keep an eye on the word count when working in Microsoft Word pretty easily. This way, you would know when you have met the word count requirement.

How can I check my word count online?

There are various ways to check your word count online. You can make a free account on Grammarly and copy/paste the text in a new document within the app. You will be able to see the word count in Grammarly at the bottom left of the page. WordCounter is another online tool that lets you check the word count of your text.

How many pages is 1000 words?

The number of pages depend on various factors. The choice of font and spacing will affect the number of pages. If the pages are single spaced then you can write 1000 words on two pages. If you go for double spaced pages, you will need four of them to write thousand words.
Language combination
There are languages that are more popular than others. For instance, some of our customers have documents they need to translate from and into Spanish. Since there are quite a few Spanish translators out there, you may get a lower rate for it, also depending on the quality of the translators involved. Some companies may charge you lower rates yet they will provide low quality translations.
When you need to have something translated from or into a rare language, the pricing will not be as competitive as the pricing for a common language as some companies will charge much more per word. This is based on how frequently the service is required. The translators that can translate in rare languages are rare. Furthermore, the demand for the translations is not adequate. You should therefore expect to pay more if you want to translate to a language that is rare.
The language that is to be translated from English provides a significant impact on the pricing of the translation process. Some less popular languages like Hindi or Icelandic may require translation into English before it can be translated into any other language which could increase the pricing range.
It is not our case, as we are charging the same price of translation for any language.
Who offers the best rates?
Realizing the importance of client-company relationship, the translations provided by Universal Translation Services are as cheap and affordable for the everyday businessman as they can get. Many translated documents provided by some of the companies are not often quite up-to mark as compared to the high prices they are offering.
Business translations are often varied when it comes to their price range. Some factors may influence the price ranges of many documents needed to be translated into the language that the client requested. Some companies charge higher for business documents than others.
If you need to have your document translated fast, this could result in getting charged additional rush rates which results in a higher price of translation. For example, if the client needs the document to be translated into the required language before the deadline requested by the said client or in a crucial 1-2 day time could affect the pricing range of the required work. Most companies do that. We do not have any rush rates or extra rates when it comes to doing your translation over the weekend.
There are some reasons why you can expect the price of translation to vary in terms of a quality translated document because we do not just run on doing the work to make money but we do the job according to the limits set by you in order to please the clients and establish a great customer – company relationship.