How to Become a Translator and its Benefits
(Last Updated On: October 23, 2020)
You can easily land a job if you can train yourself to become a translator. Lots of opportunities are presented so you will never be jobless.
Some ways to become a translator
Learning different languages can be your edge against other people. It is hard to attain such knowledge because you have to be motivated to learn the pronunciation, meaning, and on how you will use the languages in a way that people can understand. Sometimes the meaning of the word changes depending on how it is used in a sentence. This is why you have to study further, take a course, and mingle with people from different cultures if you want to become a translator.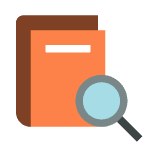 Ways You Should Try If You Want to Become a Translator
Learn other languages.
Go to school and take a course related to this subject.
Gain knowledge through the internet.
Consider living in other places.
Don't set boundaries for people of different cultures.
Take volunteer opportunities.
Specialize on a few niches.
Market yourself.
Look for our available translator jobs and send us your CV.
If you want to educate yourself in translating in other languages, then listed above are several ways you can try. Although knowing two languages doesn't make you a translator, will and dedication will get you there. Here are some more tips if you want to become a professional translator. Though it sounds unusual, looking for the right job that will require a linguist will make you realize how valuable it is not only for personal purposes but also to the success of businesses online.
But there's more to it
Translators are people who have the exceptional talent of bridging the language gaps that exist between people of two different countries. Linguists are empowered to do this job for the people of the world and provide a simple way of communication for people to be able to understand and speak with each-other accurately.
To become a translator, you must have the necessary skills apart from the significant task of knowing two languages. You must know the vocabulary and grammar of the original language and the target language to ensure that the translation is accurate.
To become a translator, you should also have great communication skills such that the project can be discussed with the client and the necessary requirements and the wishes of the customers can be understood and handled with success. You should have computer skills too because online translation agencies are getting more jobs than local translation companies present in your area.
Learning the Value of Translators and Translation Services to People and Businesses
People from all over the world can easily access any websites they want as long as they can access the internet. Yet, dealing with websites in a language that they cannot understand is a common issue. Online marketers should learn how essential it is for their business to be translated in a variety of languages so that they can connect with their potential customers from all over the world. This is why more and more people are asking themselves how to become a translator.
For people who are skilled in translating words, performing an important role in the society which is bridging up the gaps between countries through communication, is something that keeps the world in balance. If people cannot understand each-other then how can they achieve unity? This is how valuable translation services are for everyone, not only for their everyday lives, but also for earning money.
Being a translator is a wonderful thing
As compared to early ages, people have begun to widely accept and adapt to the concept of globalization. Technology has helped people discover a better life as well as educational opportunities in areas far away in the world. As an increased number of people have begun to immigrate and spread their businesses in foreign lands, the demand for linguists has increased and in this era to become a translator is a very good choice for people who are fond of speaking more than one language.
Become a translator as it is a very high-in-demand profession today and it has its perks as well. Translators can take courses and become certified translators as well, who are required the most for legal and immigration matters. If you are in love with linguistics, a translator career is the perfect way you can convert your passion into work and make money out of it.
We all know that most people these days would want to do business online so it is just reasonable that their website will be useful to their viewers in order to make a sale. It only means that wanting to become a translator can be your key to succeed online so why set it aside? We are hiring experienced linguists and you can never have enough for the load of work we receive. If you wish for your translation skills to be further enhanced, you can reach out to us and we will help you polish your extraordinary talent which is bound to help people around the globe. You can have great working opportunities with us.
Check out more resources for translators below:
How can I become a translator without a degree?

If you don't have a college degree, you can still become a translator. You can get a diploma in translation, attend workshops, and take short courses to learn about the field. You can also study on your own at home. You can watch CAT tool tutorials on YouTube. You can also gain experience by volunteering to work for organizations.

How hard is it to become a translator?

Becoming a professional translator is not easy, but it is definitely not as difficult as becoming a doctor or engineer. However, you will have to keep on learning your whole life after becoming a translator because languages and the tools translators use are constantly evolving, and you cannot be good at your job if you don't keep up with the changes.

How do I become a school translator?

Here are the steps you will have to go through to become a school translator:

Get a degree in the translation field or an equivalent diploma
Work on your writing skills by keeping a journal
Learn how to use basic CAT tools like translation memory
Gain experience by working for charity organizations pro bono

What do you need to become a translator?

In order to become a translator, you should have:

The necessary qualification. Either a language degree or a degree in translation studies.
Advanced writing skills so you can write translations for all kinds of audiences.
Computer skills so you can use CAT tools and improve your work speed and efficiency
Sufficient cultural knowledge so you never make any cultural error in your translations

Why do you want to be a translator?

There are many reasons why someone would want to become a translator. It is a field that connects people who speak different languages. It is also a very in-demand profession. People all over the world need the services of translators, which is why it is also a very well-paying job.

Is it worth becoming a translator?

It is definitely worth becoming a translator because people all over the world need the help of language experts on a daily basis. Language experts can earn a lot of money if they join the right translation agency. By becoming a translator, people get the power to facilitate communication between the speakers of different languages.