How To Find A Spanish Medical Interpreter Job?
(Last Updated On: July 7, 2021)
How to find a Spanish medical interpreter job
Finding a good job is not easy, and the competition is getting tougher day by day. However, that is not to say that it is impossible to find a good job. You just have to know where to look for a job if you don't want to be underpaid. Sometimes, people end up choosing the wrong option when they are in a desperate situation. For instance, if you look up Spanish medical interpreter jobs online and pick the first option, you will end up regretting it later. So, before you decide to make a decision, you should do some research to find out which is the best option.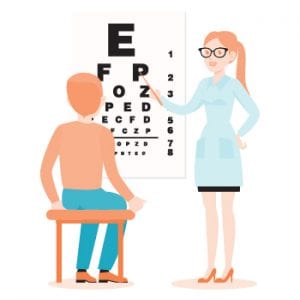 What is Interpreting?
The language services industry helps people in different ways. Businesses can get anything from marketing content to financial statements translated from qualified experts. But in situations when help is needed to carry out a conversation in real-time, interpreters are called in. Where translation deals with documents of different types, interpretation is useful when it comes to real-time conversations. During a business meeting, an interpreter can make it possible for all the parties present to understand each other. Interpreters are very important in foreign affairs too. They help the representatives of countries to communicate with each other even if there is a linguistic barrier between them.
What are the Characteristics of a Medical Interpreter?
Being a medical interpreter is not just about interpreting the speech of the patients and doctors. A person must have a lot of different skills in order for them to succeed at medical interpreter jobs. Here are the basic characteristics of a medical interpreter – Spanish:
Regardless of the type of interpreting job you are working in, you must have strong communication skills. But in medical interpretation, you will need extra skills so you can communicate with the patients. You have to ask them questions so they can provide you with the necessary details. The treatment of a patient depends on how well their problem is explained to the doctor by the interpreter. So, you have to make sure that you ask for the relevant details from the patient.
Both onsite interpreters and video interpreters must have good observational skills. There is a lot that we don't say in words. We let our expressions and gestures do half of the communication for us. But if hospital medical interpreters cannot read the expressions of the patient, they will not be able to do a good job. It is important for language interpreters to pay attention to all the cues so they can interpret the patient or doctor accurately.
Understanding of Medical Terms:
A medical interpreter should not just be bilingual; they should also be familiar with different terms used in the healthcare industry. English has become common all over the world, which is why many local words in different languages have been replaced by it. But an interpreter should know the local words so they can make communication easier for patients who are not familiar with English. Interpreters have to explain the medical procedures to patients and their families, which is why they should be familiar with the terms. Otherwise, they will not be able to explain a procedure to the patient in simple words and you will be able to easily find a Spanish medical interpreter job soon. Read this blog to find out where you can get Medical Interpreter training.
How to Find a Spanish Medical Interpreter Job?
Everyone is in need of a good job nowadays. If you are a fresh graduate, getting a job can be difficult because you don't have any experience. But there are companies that understand that experience cannot be gained if people are not given a chance to improve their skills. They offer training to their employees to help them polish their skills. Spanish is one of the most spoken languages in the world, which is why its translation and interpretation are often needed. Millions of Spanish speakers are currently living in the US. When they go to the court or to the hospital, they require the help of an interpreter to communicate with others.
But the interpreters who want to help Spanish speakers don't get the right jobs easily. They turn on email job alerts, get certifications, apply to different hospitals, just so they can get hired. If you want to find a medical interpreter job, here are the steps you should follow:
Build your resume to impress employers
Even if you have gotten a degree in translation or interpretation, enrolling in special courses wouldn't hurt. The more qualifications you list on your resume, the easier it will be for you to impress a company. Work for organizations as a volunteer because that would help you polish your skills. Mention your language fluency level on your resume.
Find out the difference between freelance work and working for a company
There are many interpreters who work as freelancers. But not a lot of them work in the healthcare industry. They also had to wait a long time to make their name in the freelancing industry. On the other hand, working for a company that allows you to choose your hours and pays you on time can be very beneficial and stress-free for you. But not all agencies offer good payor flexible hours. You can choose between freelancing and a permanent job by figuring out what matters more to you. If you want to work on your own terms but also make good money, then you should find a good agency.
Join Spanish interpreter forums
There is a lot that the internet can help you with. It isn't just the email job alerts that you can get from websites. You can also connect with other language experts and learn from their experiences. Also, you will be able to connect with freelance interpreters and find out what they think of working for companies. Medical interpreter jobs can be also found in forums.
Stay active on social media
There is no button on Twitter or Facebook that you can click to get a job. But you can connect with people from the same profession. You can also find customers on social media. It is important that a service provider does not spam people on social media. If they build a healthy connection with people, they will be able to find customers easily.
Provide contact details on your resume
It is important that you don't put an old email address on your resume. If someone requires interpreter services, they should be able to connect with you easily. But if you don't have your contact details anywhere on your social media or on your resume, an individual or single company will not be able to connect with you.
If you follow those points above it will be easy for your to find a Spanish medical interpreter job
Language services are very important for the healthcare industry as they help doctors in treating their patients. But whenever people are in need of a service, price becomes their biggest concern. The prices of translations and interpretations depend on various factors. If you require certification with your translation, then you will be charged extra. In the same way, an onsite interpreter may charge more than a video or telephone interpreter.
However, this does not mean that you will have to pay a high amount of money to get language services. If you hire a good agency, you can get your documents translated at $0.10 per word. As for interpretation, you can get quality services at $35 per hour. But it all depends on the agency you decide to hire for language services, so make the right choice if you don't want to waste your money.