How to get a certified translation of your Brazilian documents into English
(Last Updated On: April 25, 2023)
What is a certified translation?
A certified translation is a legal document translated from one language to another by a professional translator. It is a document of an official language that has been accurately translated from its original language into a foreign language. Certified translations are often required for legal documents such as birth certificates, marriage certificates, court documents, and other official documents. Certified translations must be done by a professional translation company or agency that employs qualified translators familiar with the original and target languages.
For example, if you need to get a birth certificate translated from Portuguese into English, you must find a translation service specializing in Brazilian Portuguese translation services. They will use experienced professionals who can accurately decipher the original document into the target language. The final paper should also meet legal translation requirements to be accepted as an official document. Once the translation is complete, it should be accompanied by a certificate of accuracy that attests to its correctness. This is why finding a trusted professional translation service is essential to provide a high-quality and accurate translation of your important documents.
What types of documents can be translated?
Regarding certified translations, many documents can be translated into English. Documents that need to be translated into English from Portuguese include birth certificates, death certificates, birth certificate translations, marriage certificates, diplomas, transcripts, passports, business contracts, medical records, adoption papers, legal document translations, and any other document related to legal matters or official documents.
At a translation agency, the Portuguese Language is professionally translated into English Translation by experienced translators familiar with both languages' language nuances. The translated documents must meet the legal requirements of the target country for them to be accepted as official documents. A good Translation Agency will ensure that the documents are translated accurately and completely, using their experience and expertise to provide quality translations. They will also offer additional services such as formatting and proofreading to ensure the final document looks exactly like the original Portuguese language.
Benefits of a certified translator
A certified translator is a professional translator who has undergone specialized training and testing to provide an accurate translation of documents from one language to another. A certified translation ensures that all of the information in your documents is accurately represented in the translated version. This includes grammar, syntax, cultural nuances, and technical jargon, ensuring that the meaning is preserved when the document is translated.
The primary benefit of using a certified translator is that it guarantees an accurate translation of essential documents. In many cases, such as with legal documents or documents related to immigration, it is required by law that a certified translation is used. In other cases, such as job or university applications, using a certified translator can demonstrate that you are taking the necessary steps to ensure accuracy. A certified translation also helps to save time. As the translator has already been tested and proven competent in their field, they will better understand the content they are translating and can provide more accurate results in a shorter period. Some companies may even offer rush services for those needing quickly translated documents.
Finally, a certified translation can help to protect you from any potential legal issues or misunderstandings that could arise due to an inaccurate translation. By ensuring that your documents are correctly translated into the target language, you can avoid any problems caused by miscommunication or errors.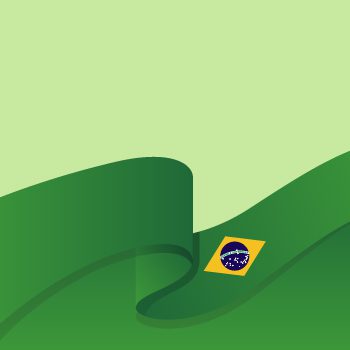 How to find a translator
If you're looking for a translator to help you with your certified translation from Brazilian to English, there are a few essential things to remember. The first step is ensuring the translator you choose is certified to do the job. Look for translators tested and approved by the American Translators Association or the National Accreditation Authority for Translators and Interpreters (NAATI). This way, you can be sure that the translator is knowledgeable in both English and Brazilian and has the qualifications to provide an accurate translation. You can also ask around your community to see if anyone knows of a good translator. You could also try searching online for translation services in your area. Be sure to read reviews of any services you're considering before deciding.
Finally, consider the cost of the translation service. Prices will vary depending on the document's complexity, how long it will take to translate, and other factors. Make sure that the translator you choose is offering a fair price for the work they're doing.
How to get your documents translated
If you need to have documents translated from Brazilian into English, there are a few steps you can take to ensure that the process is smooth and successful. The first step is to find a qualified translator to do certified translations. This means they should be certified translators with a recognized certification in the language pair you need. Check their qualifications and references to ensure they can do the job correctly. Once you've found a suitable translator, please provide them with all the necessary documents, such as the original document, a copy, and any instructions regarding the translation. Provide as much detail as possible so the translator can accurately complete your request.
After this, you will likely receive a quotation from the translator for the work. When you accept the quotation, the translation process can begin. Depending on the document, the translator may need to research and use resources such as dictionaries and other sources to ensure accuracy and quality in the translation. Once the translation is completed, the translator will issue a certificate of authenticity for the translated documents. This certificate proves that the documents have been professionally translated and meet all legal requirements.
Finally, you can use your certified translation for whatever purpose you need it for. Whether it's an official government document or a personal application, you can trust that your documents have been accurately translated into English.
How long does it take?
The amount of time it takes to get a certified translation of your Brazilian documents into English will depend on several factors, including the complexity of the document, the translator's workload, and their turnaround time. Generally speaking. However, translating your documents should not take more than a few weeks. Depending on the translator, you might be able to receive your translation within a week or two. If you need your documents translated quickly, you can look for a translator specializing in quick turnaround times or express services. It is essential to remember that certain documents, such as legal papers or birth certificates, may require additional review from the relevant government agency before certification, which could add extra time to the process.
The cost
The cost of a certified translation of your Brazilian documents into English can vary depending on the type of document, the length of the text, and the complexity of the language used. Generally speaking, the more complex the language, the higher the cost. Depending on the document, it can cost anywhere from a few dollars per page to several hundred dollars. For example, a legal document could cost anywhere between $25 per page.
Frequently Asked Questions