We translate into
250+ languages!
Affordable language translation services
Professionals from our specialized departments deliver first-rate output from Universal Translation Services. Our clients, based in various parts of the world, are attended to by competent linguists grouped according to their language mastery. We dedicate a team to confidently carry out affordable language translation services involving East European, West European or Scandinavian languages.
What are professional translation services?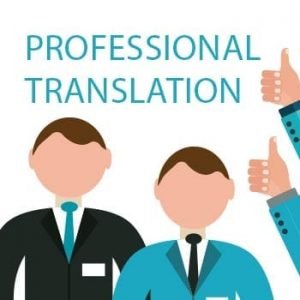 Professional translation services are services where a translation agency finds the best translator and proofreader for your project. The translator should be a native in the language that he translate into and be specialized in the subject of the document offered for translation. The same requirements are valid for the proofreader. The proofreader is going to check the work done by the translator and correct the text where he finds a mistake.
When the document is ready for delivery to the client every professional language translation service provider will check all the requirements of the client and deliver to the client when all is checked. In some cases CAT tools are used so the technical team needs to check the translation work on tag errors which could be eventually made by the translator or proofreader.
This is the official process of a professional translation service. However for telephone interpreting there is a totally different process. The telephone interpreters who could be also translators, are screened in advance before added to the telephone translation system. A rating afterwards is asked by the client as words said are not words on paper.
Affordable yet High Quality Language Translation Services
For any business who wishes to become a world-wide success, professional translation and localization services are needed. Established businesses who want to look at global success need to be able to communicate with customers and business associates in a variety of dialects. If important messages aren't understood things are going to go wrong. Foreign language translations are greatly needed to convey important messages.
Affordable language services and translation is truly the pillar that keeps our business together and we have been standing strong for over 15 years. Here, we really do understand there is a great need for strong and accurate translation services; after all, a translation provider is going to be the only one who can ensure business communication goes without a hitch.
If you want accurate translation services for documents, software or websites, UTS should be your first and only port of call. We are a professional language service provider and we can provide accurate and fast translation for every business. We offer the very best and only a high standard translation and every single text or document we are asked to translate are cared for.
What we do is to ensure the shortest turn-around time as possible without compromising quality. Only the very best qualified translator is selected and he or she will take the document, translate it, ensure its accuracy and correctness and send it to you. Thanks to our reputation we have a large selection of qualified translators from all walks of life who can translate a wide variety of languages effectively. No exotic language or dialect is too difficult for our translators. We are your translation agency for affordable language services.
There are different ways that you can contact us to get a translation service into the target language  (that is the language that you want to have your document translated in). There are a lot of languages on the planet but most of the languages are known as rare languages. If you have such a request, always contact us as we can always help you out. We have a database of thousands of translators and if we don't have the translator in our database we have sufficient sources to help you out.