Business Translation Services
With the great expansion of businesses all over the world, translating business documents into multiple languages has now become compulsory to survive in the global economy. In order to make your company marketable to different customers and clients, using business translation services from a reliable company can yield great benefits. Whether you wish to take part in the international business or get your services recognized in different parts of the world, business translations can surely help you in promoting your ideas.
Reasons to choose a reliable translation company
Communication with clients and customers is the most important factor for business growth. As it can greatly influence their buying decision, an easy to understand business document can help them in making an accurate analysis as well. At Universal Translation Services, we have a number of professional translators who are ready to handle documents of various business categories including finance, marketing, human resources and accounting. With several years of experience in providing translation solutions, we have several experts to look over one business translation project and deliver with highest accuracy.
Business documents are often linked with legal texts which require proper attention and focus. Universal Translation Services has worked with top business and multinational companies worldwide, which has skilled our translators to handle all sorts of business documents with better proficiency. Furthermore, the translators are also given access to the in house made translation management software so that the assigned business document could be translated with the best standards. In order to facilitate our clients in this regard, our helpline is accessible 24/7 from where they can also avail a free quote for the desired services.
Accurate translations delivered in time
We always assign 3 professional linguists to each phase of the translation process. We always use our TEP workflow, where different translators translate, edit and proofread. Before delivering the translation, our quality assurance team makes sure there are no inconsistencies in text and the document is properly formatted.

Available around the clock
There are a lot of companies claiming to be available around the clock, but when you get to talk to them noone is available or worse. With us, you will always have an experienced project manager at the other end of the line to answer your questions or to provide a free quote, and we are available 24/7.

Low translation rates
We sport some of the lowest rates in the US for business translation services. We charge a fixed rate per word no matter the language combination or the complexity of the content to be translated. There are no hidden fees, and we don't charge extra for rush jobs, or for translations needed to be completed over the weekend.
Benefits of using accurate business translation services
Business translations services are an effective way of promoting your services worldwide and increasing brand recognition. An accurate translation can help companies to communicate with potential clients and target audience as well. Once your services have been localized and presented in various languages, there are increased chances of customer attraction as more people will agree to purchase your products. When translating and localizing various products, our translators follow strict native language rules and use the same tone throughout the translation so that the exact meaning of the provided document is never compromised.
Increased market recognition and business growth
Business translations cover up all of the barriers which result due to geographical distances and language differences. To encourage business relationships and customer satisfaction, companies all over the world have recognized business translation as the best source to achieve market recognition. Furthermore, growing companies need to attract potential customers and present their services in an attractive manner to increase their sales. This is only possible if you have chosen a reliable translation service provider to translate your business documents in multiple languages, and a perfect globalization strategy.
Universal Translation Services is always ready to handle all types of translation projects. When it comes to business translation services, there is certainly no better option available, as we have appointed skilled human translation professionals to take care of your work. So, if you are in search of an accurate and reliable translation agency to handle your business documents, we are available 24/7 for your support.
How does accurate translation improve business performance?
Accurate translation can bring huge benefit for trading companies as business documents are meant to be understandable and clear. If you are really concerned about client values and relationships, presenting easy to comprehend documents can yield the best outcome. Here at Universal Translation Services, we make sure each document is double checked, verified and delivered within the deadline for the convenience of our valued customers.
Business outcomes and sales are based on how uniquely and accurately the services are being presented to the customers. In order to help our clients in achieving business goals, each of our business translations is performed by skilled professionals so that there is no room for error left.
Get the best translation for business at some of the lowest rates
Fast delivery
Here at Universal Translation Services, our project managers make sure each order is delivered ahead of deadline. Without compromising on quality, each order is double checked by various translators so that the final document is absolutely free of errors. Moreover, all of the materials are kept confidential so that your valuable data never gets misused. Once the order has been received, it is assigned to the most suitable translators in order to ensure quality, accuracy and timely delivery.
High accuracy
With us, you don't have to worry about getting your essential business documents translated anymore. Whether you are a fully grown or a startup company, translation of business documents in different languages has never been easier. Universal Translation Services has delivered matchless business translation services to thousands of international clients with best satisfaction. Without compromising on services, quality and accuracy, every order is done with dedication and high accuracy.
Expert translators
Universal Translation Services has the best linguistic resources who make sure the quality of the final document is never compromised. As the language of business and law is different as compared to the terms and phrases used generally, it is important to retain the actual meaning of the document throughout the translation. In addition to specific terms and lexemes, the mood and voice of the text are translated to perfection to make the document accurate.
Highly accurate translation for business
In the old times, businesses were happy with the way they were, even if each had four customers in total. The reason behind that was simple; there was no alternative. Traveling to far off places was difficult, and that's why businesses stayed where they were, enjoying a little success or a little failure once in a while. Today, however, things are entirely different. Traveling is not a problem anymore. We have bullet trains and high-speed airplanes. Things get delivered to people quickly and efficiently. But even after the solution of the traveling problem, one problem persisted, and that is the language barrier. Businesses situated in one country didn't think of expanding to another country due to the language barrier. That problem remained an issue until translation agencies become abundant.
However, a business cannot survive in a new country if its translations aren't accurate. Inaccurate translations result in miscommunications and ultimately lead to losses. To prevent that from happening, only connect with a certified translation agency like UTS. Most services that provide translation for business make all kinds of promises but hardly deliver.
Our experienced translators understand the need for businesses to reach out to new people and develop a rapport with them. We help businesses succeed in new territories with the help of our accurate translations. UTS vows to never let you down like other business translation services.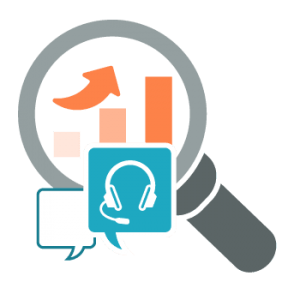 Whenever you require a service, you can't get it unless you understand all about it. If you don't know which kind of specialist can handle it, you won't be able to book the services of one. There are a lot of confusions in people's minds regarding language industry. For starters, many don't know that there are different types of linguistic assistance and there are specialists for each area. The expert of one field cannot handle something that's not related to their area.
Business Translation:
One thing that companies figure out quite early on is that they cannot succeed in a foreign country if they don't get the help of a linguistic expert. They won't be able to connect with their target audience if they don't get the help of someone who is aware of the cultural background. The expert should also be the native speaker of the language in which they will be translating your content. From labeling to advertising, everything must be changed according to the cultural and linguistic values of the audience for it to work. Even the employees of a company in a foreign country must get press releases in their tongue so they can understand the subject matter easily and also feel valued.
How is It Different?
The thing that confuses people about business translation for companies is whether or not it is different from other forms of linguistic services. They think that an online tool like Google Translate can help them with their problems. Some of them might also hand over the documents to a bilingual employee for translation. But the truth is that business translation is a lot different from other types of services in the language industry. It has its own values and regulations, which must be followed at all costs.
An expert who handles documents like financial statements, and contracts must have a background in business. Some of them even have a degree in the field which helps them be the best at their job. They are not merely linguistic expert who just follow a format. They have a deep understanding of the work they handle and that's what makes them better at it than other specialists.
The fact that business translation is unique means that it cannot be handled by a translator who has specialized in another field like legal linguistic services. This is why whenever you require assistance with your company documents and you wish to get accurate linguistic services, only turn to qualified specialists. Someone with a detailed knowledge of business will be able to help you out in a lot better way than a person who has no idea how companies operate and how they interact with their customers.
Business translations are immensely important and valuable for companies. As they are meant to be sent to clients all over the world, it is compulsory that the translated documents are error free, accurate and reliable. Universal Translation Services strives to deliver high-end translation solution for its customers at lower rates. As there are thousands of expert and skilled translators to handle your important business documents, you can now get translation services in more than 120 languages. To get a free quote or any kind of support in this regard, please approach our helpline which is accessible 24/7.