Tips on how to improve your translation skills
(Last Updated On: March 29, 2022)
How to improve your translation skills
It is important to strive our best to improve translation quality. We have been hearing this question a lot these days: how to improve your translation skills without using Google translate option? The best tip for all translators would be to: read, read, and read! Reading is a fundamental aspect, especially when dealing with words as it widens one's vocabulary, which is essential for translation.
Here are a few suggestions that can help you develop a healthy career in the translation industry as a highly qualified and experienced translator and some tips on how to improve your translation skills.
Pro tip- Join a translate community and a research community in your locality.
Read a dictionary
The first is to read the dictionary which can help you improve your translation memory. A translator should read dictionaries of the source language he/she translates to learn new words and enrich the vocabulary to use for better translation skills. Using translation software might help also.
Read in your target language
The second one is to read more translated articles and translated content. In this way, you will know the best words to use, and the best sentence structures which you can do so when translating.
Talk to other translators
Talk to natives of the languages you translate or with other translators. You can ask them for tips on how to do better on your translation and you can ask to look for mistakes that you may have committed.
Area of expertise
Make sure that the subject matter that you choose to work on is related to your educational background. But if it is something that you have had experience with or you believe that you can do the required task, then go for it. But do find the time to calculate the aspects of the project in hand. Make sure that you are comfortable in doing the task so that the results come out positive.
Cultural awareness
For a person to translate from one language to another, breaking the barriers of languages comes with eradicating cultural differences. You should be able to speak through the words that you translated into the document, and that is not a thing that can be learned from a dictionary. One should welcome the cultural identities of the language in hand so that empathy comes off quickly in the text. Observe the culture of the natives, so it helps you get an idea of their cultural identity.
Communication skills
To be a good translator, you should have great communication skills. Excellent customer service is appreciated in every nook and cranny of the world. Letters of recommendation come through an unwavering trust from the clients and dedicated hard work put into the translation. Marketing services are also a valuable aspect if you are freelancing in translation.
Practice
There cannot be a person who has not heard of the phrase; practice makes a man perfect. Practice will bring you to be good at what you do, even better and eventually you will have a list of experience prioritizing you in the clients' list of options for consideration of a good translator. Check the mistakes that bring you your failure, keep track of them, learn from them, and then never do them again.
Time and discipline
You need to be organized and disciplined, so you do not get distracted while you work. Keep yourself motivated by keeping the big picture in mind. If you deliver the documents to the clients before the deadline, then it will aid you to get preferred in future projects too because great customer services are what get you on the top.
Back-translation
Fourth thing is to translate it vice versa, the so-called back-translation. If you are used to translating English to another language, why not do it the other way? This way you will learn the languages better. This will help hone your translation skills and also, your fluency in other languages.
Some other tips on how to improve your skills
There are many ways on how to improve your translation skills, especially through reading. Once you have already improved, you can now go on a higher level of translation as you develop skills in your work.
Another great tip on how to improve your language skills is to watch television shows in both languages, on any other type of video on Youtube for instance.
Last, for the next translation project, a translator will surely need to know how to use CAT tools. It will help you with knowledge translation intervention for your listing translation. For this, you can watch the videos we have created for you for translation efficiency, on our Youtube channel.
Freelance translator, you need to know the basics of translation especially when you are just a beginner. You need to search for tips in order to learn how to improve your translation skills so you can get more clients. Tips that help translators improve their craft are the topic of today! Above are the basic tips that every translator should keep in mind, and we want to finish with a simple question that has evolved with time. Developing the abilities needed to be a successful translator Is there a future for a professional experience translator, or will machines eventually replace them?
Observation
Try to become a word finder in all your languages of interest sharp and professional translator from Ukrainian and Russian to Chinese, English, German, French, or Arabic. Use a translation engine and find the search results around technical words, new ideas, designs, and anything else centered around your interest that might assist you to learn how natives think.
You can develop your observation abilities by watching television shows and movies in supported languages, traveling, reading books, newspapers, and blogs. ti will help you with high-level informed decision-making. Following an intercultural group, where people from different countries meet up, is also a great option if you don't have resources or time for traveling to complete your translation project.
Formatting
Some complex translation projects require document formatting to ensure that the translated text fits the text boxes correctly. When converting from one language to another, the length of the text varies.
Moreover, a style guide and a glossary will significantly improve the quality of the translation. They are languages where the text will become shorter, while some languages need more space to accommodate the text in technical terms. Since it is vital for most translations to be a mirror image of the original, the translation agency offers desktop publishing services, which may be included in the project cost or billed separately. Also, don't take on difficult, specialist texts with the goal of learning the vocabulary as you go.
Read Work Out Loud With a High Frequency
Feedback from an expert editor is the ideal situation for systematic review, but being able to evaluate the overall quality of your work is still a vital skill critically. Self-proofing your work can be a little difficult, and it's too easy to become resistant to the characteristics of your style. However, try reading your work out loud after the initial translation process. If you notice that you are skipping over certain idioms when reading your work clearly, it's something in the text that is restricting its progress as opposed to a slip of the tongue.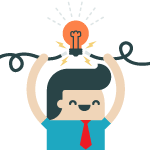 Tips to Improve Translation Skills/Tips for Translators
No matter which degree you get or the skill you learn, there is always room for improvement. If the skill of your language pairs with communication then you can do wonders. If humans stop progressing, they will become stuck and the door of inventions and discoveries will shut down for good. This is why we must put in a large amount of hard work towards achieving the best in our respective fields. The quality of translation is more than just the absence of errors and the assumption that the quality assurance system will handle the proofreading and editing of the work before it is submitted to the client.
There are different ways of getting better in each field whether you are working in local government, public health industry, or you have your own business in the United States, United Kingdom, Shanghai, Australia, China, Basel, Japan, etc. But the one thing that is common everywhere is practice because it never fails to make you better at your job. Improving your skills is not only important for getting projects but also to enhance your talent and productivity. Efficacy studies by Professor Pearson R et al at the University of Melbourne shows that to have better productivity, make sure you do not suffer from sleep insufficiency. If you work with a fresh mind, your translation quality will be better.
Subject-matter skills
Appropriate subject-matter abilities are the third and most important factor of success. The trinity of translating abilities Translators need highly developed translation, writing, and subject-matter skills to generate works of the caliber required for publishing. The core professional skills, on the other hand, are the fundamental building blocks that every translator requires to succeed. As well as these three core competencies, complementary skills in technology and business can help us thrive as translators.
History
Now that you know how to improve your translation skills for the source material. Let's see what the translation is actually about. Let us start from the beginning of the debate for the implementation plan for viral translation. Back in the day when the internet wasn't invented yet,
the translators
rarely conducted translations for matters that were not artistic.
Regardless of how long they've studied the complexities of a foreign language, most people can express themselves significantly better in their native tongue. Most people can express themselves far better in their native language than they can in a foreign language, no matter how long they've studied its nuances.
Translation for immigration was created after the development of the airplane, and that was in the early 1900s. Up until that point, the translation was always done in order to share the knowledge and wisdom of other nations with one's country. And there used to be a detailed discussion on the importance of the meaning and content of the translation that was conducted. But then airplanes and the internet came around, and translation became a Science.
Translation as a Science
What does one mean when they discuss translation as a science? The main idea is that the translation will have to stand its ground. When three different native speakers see the translation, they all have to agree that the translation is accurate and conducted in the best manner. It is hard because the transition between two languages is hard to pin down and the translations tend to be inaccurate by nature.
Translating a document requires the use of excellent skills and attributes that partly come from experience and partly from hard work. This can be very rewarding and give you a deep understanding of the subject matter and terminology involved. For a translator to be successful in the industry, he must be able to
translate per
the wishes of the clients. Follow our universal translator tips blog for more on how to improve your translation skills. A medical translator can work for doctors or hospitals to help doctors and patients communicate about symptoms and treatments because of his formal qualification.
Universal Translation Services is here to provide accurate translation services for any need and since we take translation quality seriously, we want our translators to be the best. Unlike others, we do our best to train our translators and that is why we have added this article about how to improve your translation skills!
Knowledge translation strategies and AI
AI is an integral part of the translation machinery. There is a translation engine that you can use. But the frequency of using it is less among people. Neural machine translation backed by machine learning and artificial intelligence might help, but nothing beats a human translator. According to Wang Z, a translation project done by a human whos is also a subject matter expert, the word choice is unique, and the original text stands out. You can find the reference material for this study online. For example, a public health professional can translate health care documents and do clinical translation better than AI and machine learning and the final version is more improved. You can improve your linguistic research skills and learn how to efficiently produce a high-quality client-ready translation by taking online courses. Creativity can help translators avoid literal translation that doesn't convey the correct meaning. You can accomplish great things if your language pair is combined with communication.
Linear relevant data with a medium sample size shows that human translators are better than neural machine translation. There is a positive correlation between experience and better translation. You will find lead level third party confirmatory studies and reference material online. The search shows that to have better linguistic input features the necessary step is to learn measurement techniques that have evidence brief. It will improve translation efficiency, you will be able to get a high-quality translation. An additional benefit includes people having the necessary knowledge will get more jobs.
Any document required by the US government for a green card application, whether it pertains to the sponsoring relative or the relative seeking the green card, must be translated into English.
Advanced language knowledge.
Excellent writing skills.
In-depth cultural knowledge.
Sound research skills.
Best practice translation and review processes.
Sound translation judgment.
Computing and CAT skills.
Translation allows people all around the world to communicate effectively. It serves as a conduit for the transmission of knowledge, as well as a guardian of cultural heritage and a driver of global economic progress. The importance of highly trained translators cannot be overstated. The field of translation studies aids practitioners in improving their abilities.