Infographic: What is a notarized translation and how much does it cost
(Last Updated On: January 21, 2021)
Dealing with immigration and don't know what is a notarized translation and where to get it at the lowest price? Find out in our infographic.
Affordable notarized translation
You are looking for a notarized translation of the document that you have to submit really soon and searching for a good translation agency that can give you one quickly and at reasonable prices? Universal Translation Services is here with the best notarized translation services for you to avail.
What is a notarized translation?
When dealing with USCIS or university admission, or wanting to get a job in the US and you're from another country, you may need a translation that is notarized.
While that may seem easy to get, some people would have a hard time finding one that fits their pocket. So, what is a notarized translation, how much does it cost, and where to get the best value for your money?
A notarized translation is a certified translation which has been brought in-front of a notary public and has been sealed. Still ambiguous? Find out what is a certified translation here.
If you want to know how is a notary translation being made and how much does it cost, look at the infographic we've just prepared for you (download the image from here).
How to find the price and order your translation
Now that you know what is a notarized translation, it is the time to see how it is made, how to get the price, and how to order your translation.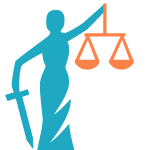 How to get a quote
There is a simple process that we have developed to allow our clients to order the translation and receive it in a timely manner.
Scan The Document: You will scan the document or take clear and readable pictures of both sides of every page.
Get a Quote: You will forward us the document to our email address or you can submit the documents through live chat. Alternatively, you can use our certified and notarized translation tool to get the quote.
You Receive The Quote: We will email you back with the quote on the prices for the total translation.
How much does it cost?
We've made the process for calculating prices very simple. We take the number of pages and multiple them with $20, then add another $20 per document. The number of words per page has to be under two hundred words. If the page has more than two hundred words, then the rate per word will be $0.12 for the total number of words.
Now you know what is a notarized translation and how much does it cost. And you can rest assured that we sport the lowest rates on the market!
Why should you hire us to conduct your translation
You are always informed: We will always keep you informed of the progress that we make in terms of translation and we make sure that you know the progress we have made so far.
Contact by e-mail, phone or live-chat during the process: We translate the document and send you a first draft for review. We wait for your approval of the translation that we have conducted. If there are any problems, you can ask us to correct them, and once you have approved the translation, we send it to notarization.
Notarized translation services for all your documents: Our notarization services are open for all kinds and types of documents. We provide notarization for every document that you will bring. Even more, our online notary public is always available to help you with notarizing any documents, not just translations.
And there's more
We are fast, precise and real experts in the field of notarized translation services. Our way is the easiest and cheapest way to get notary translation.
Our notary translation is better because we give you the notarization along with the translation. You do not spend time or money getting the document notarized.
A regular translator cannot provide you a notarized translation. You will waste time and money getting your documents notarized.
When are notarized translation services needed?
The translation that is used for official purposes, often requires notarized translation, for example; college documents, school certifications, law office documents, government documents as well as documents that are to be presented in court.
Universal Translation Services has over 26,000 customers and a large part of them were asking themselves what is a notarized translation. We've explained, and provided the translation that they needed. We are trusted providers of notarized translations all across the United States. We will be here to answer any and all of your inquiries around the clock, and our support staff will take care of all your needs.