Certified Police Clearance Translation Services
(Last Updated On: October 2, 2021)
Police Translation
When applying for a visa or immigration, a person will have to gather all of their personal documents. In certain cases, a birth certificate is not enough. People are required to bring special documents like a criminal background report. But whatever record they have to present, they have to get them translated first. For instance, if a person wants to move to the US, they will have to get their files translated into English. People also require a police translation when they have to submit proof that they don't have a criminal record. However, such translations can only be handled by the most qualified linguistic experts.
Translations for Immigration:
Language services have become very important for individuals and businesses. Without the help of interpreters and translators, we will feel pretty lost and confused. We won't be able to communicate with each other if not for interpreters. But most of the time, when people turn to a translation agency, they are applying for immigration and need a certified language solution. If official documents don't come with their certified translations, they will not be accepted by the authorities.
Immigration Authorities
But immigration authorities like USCIS officers only accept translations completed by qualified translators. You cannot get Google Translation and expect the authorities to accept it. You will have to hire professional human translators if you want to get accurate results. A small error can result in your immigration application getting rejected. So, it is important to choose the right service provider when you need linguistic assistance.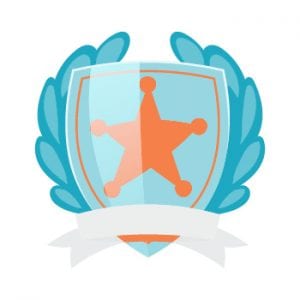 A lot of people turn to the internet for help when they require linguistic assistance in order to save money. But there is no benefit in getting an inaccurate translation. If you choose the right service provider, you won't be charged unfairly for a translation. So, there is no need to turn to Google Translate when you require the translation of a document.
What is a Police Clearance Certificate, and Why is it Needed?
Every country keeps criminal records of people. It helps them build a database that can be beneficial in apprehending criminals. Even something small like getting a ticket gets recorded in that database. When a person has to prove to someone that they were never involved in criminal activity and have a clean record, they can request the issuance of a police certificate. It is a document that lists the criminal record of a person if any. If a person has never been booked, then the certificate will attest to that.
This certificate comes in handy in multiple situations. Most companies ask people to bring their police clearance certificate to their job interview. Multinational companies also ask their overseas employees for a clearance certificate to make sure that they don't have a record.
Every country has to make policies to protect its citizens. This is why, when someone applies for immigration, they are asked to submit their criminal background check report. It helps countries in making sure that they are not letting a criminal within their borders. If a country lets criminals enter its premises, it will be putting the lives of its citizens in danger.
Immigrate to the US
But official documents are issued in the official language of a country. So, if someone from France wants to immigrate to the US, they will have to get their police clearance certificate translated into English. All of their files in French must be translated first so they can be read by immigration officers. However, the translations should be of high quality so they can accurately convey the meaning of the original text in the target language.
Certified Police Clearance Translation Services:
Whether you are applying for immigration or for a job in a foreign country, you will have to make sure that you get accurate translations of all of your files. When it comes to official files, only certified translations will be accepted by the authorities. USCIS has mentioned this requirement on their website that all official records must be accompanied by their certified translations.
So, if you are asked to submit your police clearance certificate along with your immigration application, you will have to get it translated too. But you can't get a high-quality certified solution just from anywhere. You will have to do your research and find a good service provider. Otherwise, you will end up with inaccurate translations. If you don't choose the right agency, you will also get overcharged and won't receive your projects on time. So, choosing the right service provider is very important.
As every business has made their temporary home on the internet, you don't have to search for service providers who operate in your area. You just have to look up agencies that operate internationally and compare their ratings with each other. You can also look up reviews left by the previous clients of each agency. They will help you learn what kind of work an agency does and how it treats its clients.
Not all agencies will have experience in handling police clearance certificates, so you should make this your first question. Once you have narrowed down a list of agencies after comparing their rates and performances, you can ask each of them if they can offer certified police clearance translation services. If they have qualified native translators on their team, then they will be able to deliver quality solutions. But it is also important to make sure that they have affordable rates and quick turnaround times. Don't forget to ask them about their policy for urgent translations.
Urgent Translations
You can require an urgent translation at any moment, but if any agency decides to overcharge you for that, they are not on your side. Good agencies don't exploit their clients. The right agency will provide you with a certified translation of your police clearance certificate within a couple of hours if needed, and they won't charge you extra for that. They will divide the tasks between multiple experts so they can be completed on time and you can meet your deadline.
Everyone has to worry about their budget. No one wants to handle an unexpected expense and disturb their savings. This is why people end up looking for cheap solutions online whenever they encounter a problem. But in the translation industry, you can easily find affordable solutions if you are willing to look for them. You don't have to turn to Google to get free but inaccurate translations. You can easily get high-quality translations at affordable rates by hiring the right agency.
A lot of companies are offering certified translations of immigration documents, but not all of them can deliver accurate results, and that too at affordable rates. You will have to check the prices of different agencies and compare them to find the right option. If you find the right agency, you can get a certified translation of your police clearance certificate for only $0.10 per word. If your police clearance certificate has less than 200 words, you can get it translated for only $20. You can also request an urgent translation, if needed, for free of charge.
If you are still not convinced, you can visit the websites of big agencies and check out the "get a quote" option. You will have the option to upload your document, mention what kind of services you require, and hit enter. After that, the price you will be charged if you go ahead and request the translation will be displayed on your screen. This quote is the final bill for every individual, and no changes are made to it. So, if you require certified translations, hire a good agency to get the best possible results without wasting my money. Read our blog about Certified Translations of Criminal Records.