Foreign Documents and Translation
(Last Updated On: November 4, 2021)
Does your document require translation services? Do you have to get a translation in your native language before applying to the immigration process? Is it necessary to legalize your documents before using them in a foreign country? If you have any such questions, we are here to answer!
You can face several situations while deciding to translate your foreign documents. For instance, if you're moving to the Netherlands, you will have to get translation services of your foreign documents before using them. Remember that, you can only use your foreign documents in the Netherlands when they are legal by the US authorities. By proceeding further with this article, you will know more about the usage of foreign documents and the process of legalization. So, let's begin!
What are Foreign Documents?
First of all, you should know which document is foreign. Any document written in a foreign language or any paper which is sent from a foreign state or country is a foreign document. Simply put, the documents which are not in the native language of your motherland are foreign. This explains that every document can be a foreign document. These can be marriage certificates, birth certificates, death certificates, divorce certificates, and many other common documents. If you're someone living in a foreign country or travel abroad, you must know a lot about the foreign documents and the translation procedure that comes along with them.
Legalization Process in the Netherlands
There are many institutions responsible for providing legalization services but due to the corona outbreak, the facilities have been limited. If you're in urgent need of legalization services, you can search online and look for firms that are providing online services. If this is your first time getting legalized, you should know about the procedure first. Read these helping guidelines:
A foreign document can be legalized with a special stamp called an apostille.
If the country issuing the document signs the apostille convention, you don't have to get your document legalization by the Dutch embassy or consulate.
Generally, legalization is the verification that a document has been issued by the relevant authority and that the signature on the document is that of the signatory. You just have to fit in the eligibility criteria.
This process has to take place at the Ministry of Foreign Affairs of the country as well as at the Dutch embassy or consulate in that same country.
The benefit for getting through this process is that, once a foreign document is legal, the Dutch authorities also consider it valid to use in the Netherlands. Don't worry check out this detailed guide on How to register your business in the Netherlands.
Translation of Foreign Documents
You must be curious about the translation process of foreign documents, stay put because we'll be explaining everything in detail. There can be many reasons about getting translation services but one thing is for sure i.e. the type of documents you'll need depends on your purpose of travel specifically. Since the foreign documents can be identified simply by the language, it becomes clear that translation services are needed. The translation is a process that enables people to overcome language barriers and help them communicate with foreigners. In the translation process, your official documents require translation from a foreign language to the native language. But you should only get an accurate translation.
In case your documents are from the United States, you will not suffer to get them in English translation but you will have to deal with the legalization procedure. When you plan a holiday, the US embassy can ask you to get certification from the translator for your documents. You can simply read the translation requirements and get your English language translation accordingly. The quality of your translated document depends straightly on the choice of the translator. Therefore, it is beneficial to do research and select a professional translator who can provide professional translation services. Now, let's know more about the translation process!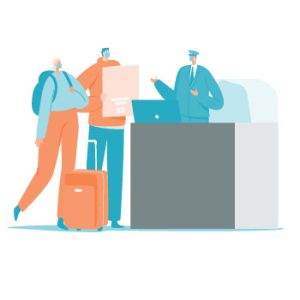 What is the Cost of Translation?
Many documents need translation including personal ones and even education transcripts. But people are more worried about the translation charges. It is often a myth that you can only get authenticity in your translation when you pay high costs. And due to high wages, many people get automatic document translations from the free tools available online. But there is a big difference between machine and human translation. The accuracy and version of the translation may disappoint you and you'll have to proofread it several times. This will even cause a delay in your translation process.
Translation companies set different prices for different types of documents. For example, a birth certificate is usually one page, and therefore it is charged for around $15 to $30 by the UTS. Another method to determine the translation cost is through the word limit of the document. You should provide the language of instruction to the translator so there is no confusion left.
Is it Necessary to Get a Translation Service?
Many clients ask this question and you should know that getting your foreign language document translation is a requirement of USCIS. Any person who considers themselves competent in both English and the document's original language can be a suitable choice for you. The embassy can even ask you to get certification services. To ensure the credibility and validity of the document, you have to get a certified translation.
Currently, many agencies are providing these services, so you won't have to search for document translation services. Even if you need document translation services or not you should be familiar with its process. Once you get the documents for translation, you can submit them to the authorities along with your immigration application. But the immigration system is very complex, which is why various naturalization applications are rejected every year. Further, translation services are necessary because you'll be asked to show them as evidence in a foreign country. You'll need them for your green card process.
Certified Translations
A certified translation is a translation accompanied by a signed statement attesting that the translation is accurate and complete to the best of the translator's knowledge and ability. Moreover, in certified translations, the translator takes responsibility for the quality of the translation. If you want to get your document the certified translation, you should know about some official rules set by the government agency that explains the certification requirement.
The translation should be supported with a seal and signature of the translator which ensures that the certificate of translation is 100% accurate.
It is needed when you're involved in a legal procedure probably.
Anyone can certify a translation in the US but there is no compromise on quality.
The certified translation should be the same as the original document for the sake of acceptance.
Conclusion
Universal Translation Services is an agency excellent at providing high-quality translation services at affordable rates. Many people worry about the quality and credibility of the work, but you can rest assured of our services. As an experienced translation agency, we've gained the trust of our clients and established long-term relationships with them. If you have a multilingual document, you can reach us anytime. Usually, International students have to get these services when they have to take admission in an educational institution. We have a team of experts and a notary public as well to provide all kinds of services.
Further, whether you need a birth certificate translation, a marriage certificate translation, academic degrees or diplomas, divorce decrees, academic transcripts, a medical or police record, a police clearance, or financial documents, we deliver it all! Just send us your document for translation and we'll handle the rest.