How To Get A Certified Translation Bengali Into English?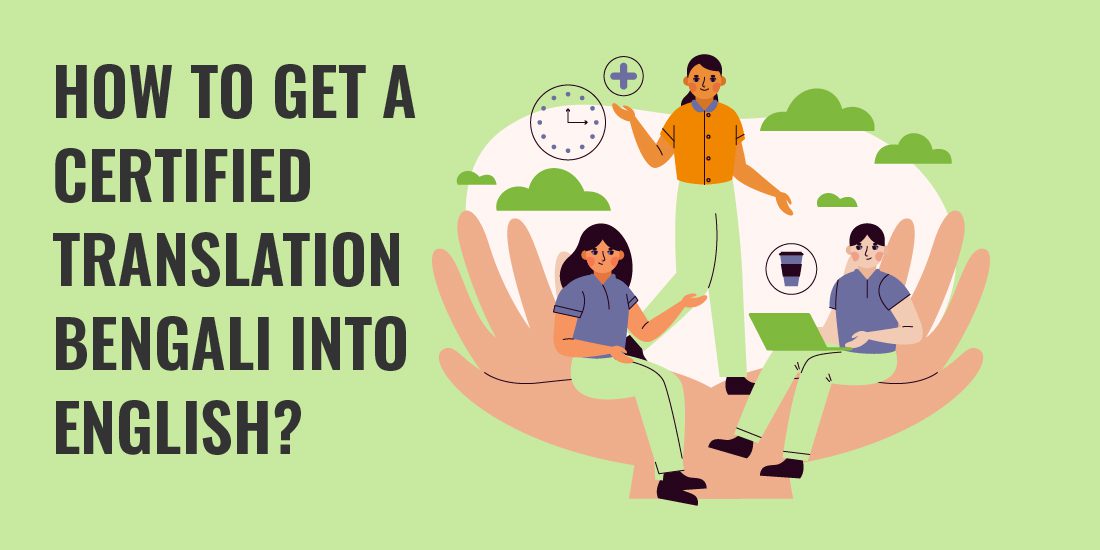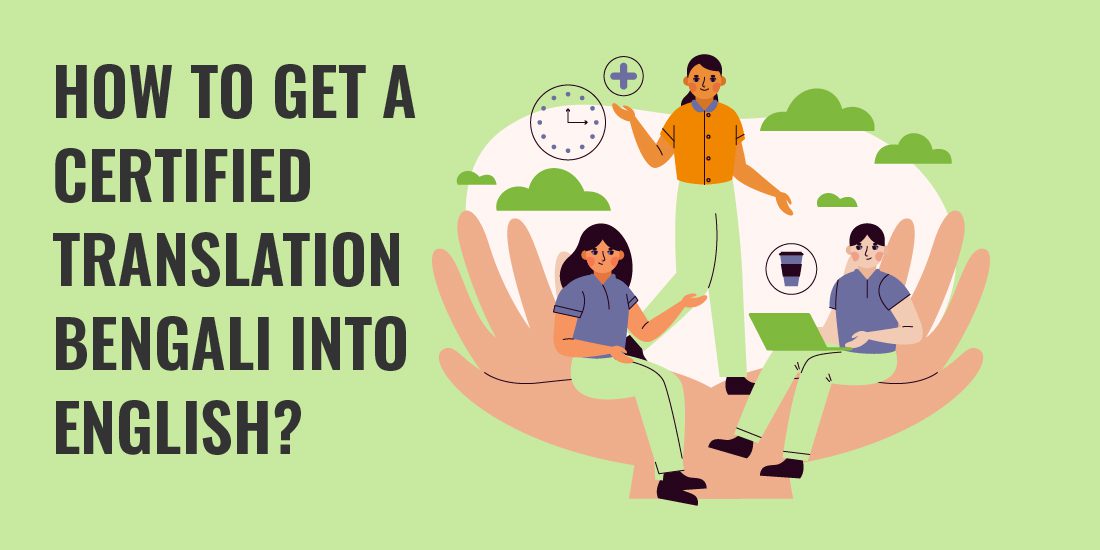 (Last Updated On: January 15, 2023)
Certified Translation of Documents from Bengali into English
Are you looking to get certified translations of documents from Bengali into English?
You're in luck – you've come to the right place! The key to getting the best results with your translation services is first understanding what you need, and then making sure you find the right provider for the job.
To help you make that decision, we've put together this handy guide on how to get a certified translation of your Bengali documents into English, as well as tips on other things to consider when hiring translators and interpreting services.
Read on to learn more.
Things you need for a certified Bengali to English Translation
1. You need either the original or scanned copy of the document in both languages.
2. A Translation Agency with a Professional Bengali Translator will do the work for you.
3. If you are looking for professionals, it's best to find one that is qualified and has experience in many different fields like legal and medical translations.
4. Your translator should have an official certification statement, which can be given by an authorized agency or organization, such as WEST BENGAL TRANSLATION SERVICE LTD (WBT), American Translators Association (ATA), American Literary Translators Association (ALTA).
5. When picking a professional translator make sure they are located close to where you live so there won't be any issues when going back and forth from their office to your house.
6. Make sure they also offer business translations services because this will come in handy if you need to translate any of your own business contracts, marketing materials or even marketing websites into another language; this is usually what our translators specialize in at Bangla Marketing Translation Services
Step 1: Research
The first step is to find out if you need an official language. For example, in the case of legal translations, it is necessary that the translator be an expert in both languages and have the required certificate which will prove his or her expertise.
There are many types of certificates depending on what is being translated. You may need a notary public seal if you are submitting a birth certificate or marriage certificate for legal purposes.
An apostille can be necessary if you want to use the document for international purposes and needs to be legalized by another country.
If you are translating personal documents like school transcripts and passports, then it is easier because there isn't as much pressure about keeping everything perfect but make sure that it gets translated correctly.
Some companies charge per word while others charge a flat fee. It really depends on your preference, but we suggest reading reviews of translators to see who would best fit what you're looking for.
Step 2: Know Who Can Help You
Translation companies can help you translate your documents from Bengali to English. They are an excellent option if you do not know how to translate them yourself.
There are many benefits to using these services, including the fact that they will provide you with a certificate of translation.
Once you choose which company fits your needs, all you have to do is request the service and send them what needs translating.
They will then provide the translated document back to you within 24 hours or less depending on the urgency of it.
The best thing about this process is that there are no long waiting periods and they are typically very affordable.
For example, one company offers same-day translations for $50 while another provides same-day translations for $150.
These prices are low enough that almost any person or business can afford to pay for a service like this.
Plus, in most cases the price does not include other fees such as rush charges or shipping costs; those costs are often hidden until after the customer has placed their order.
All in all, working with these types of agencies is an easy and efficient way to get your paperwork done quickly and accurately.
Step 3: Send the Documents
Once the translator has translated your document, you will receive a copy of the translated document via email and can download it onto any device.
You will also receive an invoice for payment. The fastest way to get your translated document is by uploading it onto our website where you will be able to see the price upfront before starting the order process.
Once you have uploaded the file, select Bengali as the language and then choose English as the target language. Click on Start.
You can also upload files from your computer, and attach them from Dropbox or from Google Drive.
Step 4: Getting Your Documents Translated
1. Review the document before signing it. Make sure all entries are spelt correctly, dates are formatted correctly and grammar is correct.
2. Take the document with you to any government office where they can verify that you have signed the document in person.
3. Once they have verified that you have signed the document in person, they will provide you with a certification stamp on your certificate which certifies that you have met all legal requirements for registering and obtaining this certificate.
If you are submitting a legal document, like a death certificate or marriage certificate, then make sure that you take the appropriate application form with you so that they know how to complete your request.
Step 5: Signing the Final Certificate
After the final version of your Bengali document has been created, it is time for the company's translator to certify that he or she has carefully translated and reviewed the document.
To do this, the translator will sign and date the final version of your document in two places: once on the first page and once on the last page.
The translator will also include their full name, stamp or seal, and any other identifying information such as their ID number or license number.
Additionally, many translators will provide an affidavit which certifies that they are fluent in both languages.
Frequently Asked Questions
When you are ready for the final step in getting a document translated, you will need to send it in for review. This is called certification and it will be done by an accredited translator who has expertise in both languages.
To become a certified English translator, you need to take the following steps:
-Earn a bachelor's degree in English from an accredited university.
-Pass the Test of English as a Foreign Language (TOEFL) or International English Language Testing System (IELTS).
-Obtain at least two years of work experience related to translating and interpretation services.
A certified translation is a document that has been translated by a qualified translator and then notarized. This means that the translator has translated the document, they have notarized it, and they have signed it.