Saudi Arabia Birth Certificate Translation, How To Get
(Last Updated On: February 16, 2022)
Saudi Arabia Birth Certificate Translation
Saudi Arabia is one of the most influential countries in the middle east. Because of its large oil and gas resources, there has been an increase in job opportunities there. People from different countries desperately want to get a good job as well as enjoy a magnificent culture. For this reason, they find no better option other than Saudi Arabia.
But to do that, they must have all their official document such as marriage certificates and birth certificates, translated into Arabic for easy identification. For the translation of documents including birth certificates into Arabic, they should find a reliable translation company. But this is something you do not have to worry about because we are here to guide you through the translation process and find you a trustworthy translation company.
Foreword
Getting the translation of your birth certificate brings you one step closer to enjoying yourself in Saudi Arabia but the question is how to get it? There are thousands of translation companies out there who can carry out Arabic translation of your birth certificate but what matters is the standard. Some translation companies can even scam you. Hence, we have always insisted that choosing the right translation company is the most important step. Well, to help you with that, we have elaborated on how you get an Arabic translation of your birth certificate.
Introduction to Birth Certificates
A birth certificate is an important record that documents the place and date of birth of a person. A birth certificate has different important functions in our life but the most important one is identification. It tells when and where we were born, who we are, and to whom we were born. A birth certificate is an immutable document. It also helps us in getting a driver's license, a passport, and a social security card. The term birth certificate may refer to the original document that was issued upon the person's birth or either a certified copy of the original record, produced later.
Saudi Arabia, a Western Asian Country
Saudi Arabia is a country in Western Asia. Its official name is "Kingdom of Saudi Arabia" and it covers a large majority of the Arabian peninsula. Being the largest country in the Middle East, it has an area of about 860,000 kilometers square. Also, it is the second-largest country in the Arab World.
Jordan and Iraq border it to the North and Kuwait to the North East. Qatar, Bahrain, and the United Arab Emirates border it to the East, Oman to the South East, and Yemen to the South. The Gulf of Aqaba separates Saudi Arabia from Israel and Egypt in the North West. Saudi Arabia is a very Mountainous, Lowland country with a lot of sandstorms, dunes, and deserts. Riyadh is its capital while Mecca and Medina are important cultural-religious pilgrimage sites for Muslims.
The country that now we call Saudi Arabia has been the site of several ancient cultures and civilizations of the World. The ancient history of Saudi Arabia shows some of the earliest traces of humans in the world. The world's second-largest religion, Islam, was initiated in modern-day Saudi Arabia.
Arabic, a detailed Semitic Language
Arabic is a very detailed language that emerged between the early 1st to 4th centuries. People say that it evolved from Aramaic. The Arabic language uses Arabic alphabets and the Abjad script. Arabic is written from right to left unlike many other languages. It is one of the six official languages of the United States.
The Arabic language has influenced many other languages. Many European languages such as Spanish, Catalan, and Sicilian have borrowed words from Arabic. It has also greatly influenced Turkish (especially Old Turkish, otherwise known as Ottoman Turkish), Persian, and Urdu-Hindi along with many other languages. It amasses nearly 422 million speakers in the Arab World. The Arabic language is the fifth most widely spoken language of the world.
How To Acquire Your Birth Certificate?
For the translation of one's birth certificate, it is important for the birth certificate to be in the person's custody. If he does not have one yet or maybe lost it somewhere, then he can acquire one by contacting the secretary of concern union council office.
They will provide you an online form which you must fill with your name, your parent's name, the place of your birth, and the date of your birth according to the form instructions. Along with the filled birth form, you need to attach any school certificate and one copy of your parent's CNIC. Then, you can submit these papers to the Union Council and the council will mail you your birth certificate within a few days.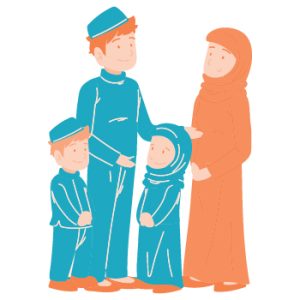 What Does it Take To Translate A Birth Certificate Into Arabic?
Arabic is not a simple language. It has a lot of complexities. Therefore, it is suggested that only a person who has an extensive experience in Arabic should handle the birth translations into Arabic. He or she must be professional in Arabic and should be familiar with every little detail of the language. Attention along with experience is what's needed for the translation of birth certificates into Arabic. There are many small but important details on a birth certificate such as the date and time of birth. The translator should be careful enough not to mess up these minute details.
The Rising Demand For Arabic Translations
Saudi Arabia is a developing country. There are many study opportunities as well as job opportunities there. People are prioritizing settling there to continue their lives. This increases the demand for Arabic translations. These days, many people want their legal documents to be translated into Arabic. This rising demand for Arabic translations is met with work overload. Some translators even quit their jobs due to burnout syndrome. This renders the need id machine translations. Translation companies that get a bulk of clients daily, use machine translations. Because these translations can contain some errors, they modify them to make them professional and error-free.
What Are The Advantages of Birth Certificate Translation Into Arabic?
The translation of a birth certificate into Arabic might be a pricey task but the advantages you get are worth the price. After having your birth certificate in Arabic, you can apply for a green card. A green card is a permanent resident card that provides you the opportunity to live in that country permanently, without having to renew your passport or visa.
It helps you get the same rights as a Saudi National. The Arabic translation of one's birth certificate also facilitates them with getting different benefits such as education and health insurance in Saudi Arabia. One can apply for new jobs and opportunities without having any kind of challenge in proving their identity. You can also apply for Saudi Arabian citizenship after the Arabic translation of all your documents.
How to get Saudi Arabia Birth Certificate Translation?
You can head over to different internet sites to find a number of translation companies. Consider the one that offers Arabic translations. After choosing a translation company, go to their website. There, upload the original certificate. Choose how you want the translation to be. Consider selecting notarization or certification if you want. Set a date by which you want the translation. After that, complete the payment. Now, the responsibility is off your shoulders and it is the company's responsibility to do the rest.
Advantages
Since now, we have made you familiar with the translation process of your birth certificate, we hope that there is not a thing you are still confused about. Carrying out the translation process is the translation company's responsibility but choosing the translation company is what depends on you. Thinking that choosing a translation company is the most essential, the Arabic Birth Certificate Translation now depends on you. It is on you what company you choose and how you want it to be like. So, do what you think is best.