Translate Transcripts Spanish to English, Who Can Help?
(Last Updated On: October 5, 2021)
So, have you completed your bachelor's and now you are looking for a job in a foreign country to settle down? Or else you want to continue your higher education abroad? Note down that your understandable academic transcript translation will help to attain your goals much easier.
If your documents are in Spanish language and you want to apply for an abroad university all your educational transcripts, academic transcripts, college transcripts, or any other university transcripts are some of the important certificates issued by any educational institute, need transcript translation.
Moreover, Official transcript translation of your academic documents also needs to be done when you complete your course of study; sometimes Certified translation is also needed. In this article, we will have a detailed look at what exactly is transcript translation and how to get English translation of Spanish transcripts. Let's just begin!
What is a Transcript?
Well, a transcript is an academic document that includes detailed information about your achievements, grades, and score in each course. It is needed while applying for universities for bachelor's or master's degrees.
The transcript documents help in the admission process and evaluate the performance of the candidate in his/her previous academic degree. It clearly shows that admission to the university depends on the transcription along with other factors as well.
If you want to get admission to your dream university, so your transcription document must be well maintained. A transcript document includes the code of courses, the time in which you have completed your course, and some institutes include the maximum and minimum score as well.
If you want to get admission to your dream university, so your transcription document must be well maintained. A transcript document includes the code of courses, the time in which you have completed your course, and some institutes include the maximum and minimum score as well.
How To Get the Translation of The Spanish Transcript into English?
You are from a Spanish-speaking country such as Argentina, Colombia, Dominican Republic, Mexico, Spain, or any other country where Spanish is the official language. A lot of countries all around the world give degrees in their national language.
So, if you are from such a country, you might find it difficult to send your credentials for evaluation to an international institute because your academic transcripts are in Spanish and require English translation.
Here are some of the things that you need to keep in your mind to get your Spanish transcript translated into English. They are given below:
Certified Translation
The translation of your script needs to be certified. A professional translator issued the statement of certification of authentication that ensures the transcript has an accurate translation. The translator takes responsibility for the accuracy of translation and all the questions regarding it will be asked from the translator. Moreover, the translator will provide the contact details as well as the credentials for evaluation.
Credentials of Translator
The institute not just reviews the translation but carefully reviews the credentials of the translator as well. The Spanish translator needs to be certified by the American Translator's Association ATA and must be a professional certified Spanish translator. Otherwise, the translation might be doubtful in the eyes of reviewers.
Attestation
If your academic transcripts are not in a foreign language, then you just need to take your academic documents to the regional embassy of education of your target country and get the documents attested. These are some of the basic steps that will help you to get your academic translation in the target language.
Translate Transcripts from Spanish to English, Who Can Help?
Most of the time people ask that is it okay if anyone can translate a transcript? Well, the answer is no. No one wants to mess up with the important legal document of someone. Countries around the world follow strict rules when it's about to transfer the academic merit to the cultural context, a small mistake and you are nowhere to go!
Translation and interpretation require highly skilled people who can give proper care to provide the most accurate results. And translation in the Spanish language is not an easy task; even if you are a native speaker you still can't do it. A small mistake can lead to paying a huge price for it, and later on demands a lot of time, money, and effort.
Moreover, it gives rise to other legal issues as well especially for the people involved in it. Sometimes the wrong translation can lead to the dismissal of your application for migration. You should not take legal transcript documents lightly; one must handle them carefully to avoid the consequences later on.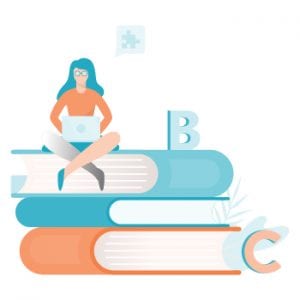 So, the question that arises here is that who can help you to translate your Spanish transcripts into the English language? Well, only Spanish translation services offer Spanish translations. The Spanish translation company must have a team of professional Spanish translators who specialized both in English and Spanish language.
Some companies use machine translators to translate the document, which is a real deal-breaker. So, you need to be very careful about it, only professional and qualified translators can help you to get accurate transcription-translation of Spanish. Moreover, the company must be certified to provide certification of transcripts.
Important Thing to Keep in Mind While Hiring a Spanish Translator for Transcription
Transcript document is an important document that needs to be done perfectly. Here are few important things that you should know before hiring a translator for your documents.
1. ATA Certified Translator
A certified translator affirms the accuracy and correctness of a translation. When you have hired an ATA certified translators then you don't need to worry about the quality of translation. Moreover, the authorities never doubt your transcription.
2. Native speaker
The person who knows well about the native language, often known as native speakers can provide translation with the best possible results. No one can beat the natives in their languages. So, make sure that the translator is native to the Spanish language.
3. Proficient literacy translator
You need to make the translator must have a grip on both Spanish and English languages. Literary translators must be proficient in linguistics. So, you have to be careful about it too.
Apart from the above-mentioned thing make sure that the translator is related to the field of the education system, who are well aware of up and downs in the translation. In addition, the translator must be capable enough to meet tight deadlines and have a fast turnaround time.
How Much Does a Spanish Transcript Translation Cost?
Different transcript translation service providers charge different prices for the Spanish language. It depends on various factors. Factors involve source language, deadlines, certification, notarization, etc. Generally, a Spanish transcript translation costs around $ 23-$25 per page.
The translation will be certified, legal, and valid for USCIS and accepted by the federal and local government. The rates may vary according to different Spanish transcription services.
A page must have only 250 words or less, one-sided and the size of the letter should be 8.5"x11" or A4 dimension. If your transcript document contains more than 250 words, the company will charge $0.10 per word.
Conclusion
Transcription of a document is an important process; all the doubts need to be clear. Hopefully, we have provided you all the necessary information that clears all the queries and doubts in your mind. Now you can get admission to your dream university. What are you waiting for, go get your transcription done!