The benefits of using translation memory tools
Translation memory tools are computer software apps which are designed to help human translators in their work. Universal Translation Services is using such tools as modern software applications designed to help translators whenever a client wants such tools to be used.
The advantages of using translation memory tools
Modern computer assisted translation tools can save source segments and their corresponding translations in a database, called translation memory. A segment is usually a sentence that contains various punctuation marks. Once the segment has been placed in the database, it can be pulled whenever a new project comes in and contains a resembling segment of text. In short, the translation tools are using past translations into current projects, allowing translators to work faster and cutting down translation costs.
What files can be used with such tools?
The idea of using past-translated phrases into current projects can be taken a step further by the software and the software will then pull any matches that it finds fit to even segments that resemble the segments in the database. Different types of matches are being indicated in 3 level: no match, fuzzy match, and 100 percent match or repetitions. This makes the translation process easier for the translators, while saving money for the client. Translation memory used the right way is a great modern advancement in the industry.
The translation tool does not only work with Word documents, it can also work with many other formats such as HTML, spreadsheets as well as PowerPoint presentations. The software is designed to distinguish the code that needs to be translated and only resents translated code while leaving all other irrelevant data aside. This is beneficial because it makes the use of software on any and all computerized translatable content easy and doable.
Types of translation memory tools
Text-based tools
Text-based translation tools are used by Word and other content writing apps. They are designed to filter the file and take out the translatable text. They are designed for usual content translation that is required in conventional projects and are there to make the conventional projects easier and much faster to conduct.
Binary-based tools
These tools are used when applications are translated from one language to another. We are using binary-based tools with applications, websites and all other content that has a much more complicated coding system and where the content is embedded in the system in a much deeper way; the content will need to be dragged out of the system and placed for translation through the use of binary combing of the code, so that the translatable content that is mixed with technical coding can be dragged out and translated. The binary translation tool is much futuristic and is used by Google and all other websites that give automated online translation services.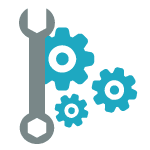 Differences between memory tools
The binary tool is used when the localization of a product is the aim. This process makes localization of content much easier and conducts it effectively. The text-based tool is used when the content is being translated for reasons other than marketing or online presentation. Text-based translations are conducted for private translation projects where a literal translation of the content is the aim and the literal meaning and preservation of the literal translation is of the utmost significance to the translator.
Universal Translation Services has seen that both of these translation memory tools are effective in their own way and both have their own significant uses. We are able to use such tools whenever clients are asking for such translations, and we see that more and more clients are using computer assisted translation due to its numerous advantages.