Where To Find The Best Medical Translators Jobs?
(Last Updated On: October 5, 2021)
inMedical Translation:
Language services have been helping people in every walk of life. There are as many branches of translation as there are fields that require linguistic assistance. Health care is a basic human right but the condition of medical facilities is different in every country. This is why people travel to other countries to get treated for their illnesses. But when there is a language barrier between the health care provider and the patient, then providing the right treatment becomes impossible. Medical staff is not qualified to handle language problems on their own. They need the help of qualified experts to cross the language barrier and treat their patients.
Without medical translation, people won't be able to get the best possible treatment. They also can't read the privacy policy and understand their rights. But medical terminology is not something that everyone is familiar with. Only those with knowledge of the medical world can provide translation services. But along with having knowledge of the medical field, they should also be familiar with the target language. Only a native speaker would be able to accurately translate into their language.
How to Become a Medical Translator?
If you have medical knowledge then you have plenty of career choices. For many people, becoming a medical translator or interpreter is the ideal career. They can put their medical knowledge to good use and help people get treated. But like every other career, people have to get the proper training to become good at medical translation.
Here's how you can become a medical translator:
Pick the second language that you want to learn. In the medical field, various languages like French, Mandarin Chinese, Russian, German, and Portuguese are in demand. Choose the one that would work best for you. If you are in the United States, then learning the Spanish language would be best for you as it is in high demand in the medical field.
Improve your understanding of your native language. You may have been speaking it from birth but you will still need to be perfect at it before you can become a translator.
Join a training program to learn about the health care industry. You will have to learn important medical content so you can help the health care staff and patients easily. This formal training is very important for those who wish to join the medical translation field.
Practice on your own to test your knowledge of medical literature. Get additional training if you think you are not completely familiar with common medical terms yet.
Gain experience by either doing freelance work or volunteering at a hospital.
Join the industry once you are confident that you are ready to handle medical translation.
Where to Find the Best Medical Translators Jobs?
Regardless of your career choice, finding jobs is not easy. The job market is getting more and more competitive everywhere in the world. If you have chosen a foreign language that is in high demand then it will be a bit easier to get a job in the medical translation industry. But in order to find the best medical translator jobs, you will have to do some research on your own. It is important to remember that not every language service provider will have a medical translation department. You will have to find the ones that offer medical translation services as well as linguistic assistance to businesses and individuals.
Freelancing:
The first option you have is to join a freelancing website like Fiverr or Upwork. But if you have studied a unique language pair like Vietnamese to Arabic or Mandarin to Korean, you won't get projects regularly. As a result, you won't be able to make enough money to support yourself. Even if you know the Spanish language, finding projects regularly on a freelancing website will not be easy. Health care staff and patients don't turn to Fiverr when they need a medical translation. They need someone they can trust with complicated documents full of medical terminology.
Join a Hospital:
Big hospitals that require language services regularly often hire interpreters and translators on a permanent basis. But before hiring a professional, hospitals test the linguistic expert's knowledge of medical ethical standards, quality of translation work, command on the native language, etc. But in hospitals, medical interpretation is often needed more than translation, which is why translators don't get paid as much. It is also possible that the foreign language you know may not be needed at a hospital. The opportunities are limited in a medical facility.
Work with a Translation Company:
The third and best option is to work with a translation company. If you pick a multinational company, you will get projects regularly regardless of your language pair. Agencies also have their own terminology databases so you can easily get help while working on your projects. You will be able to get projects on a regular basis. You will be able to decide your own work schedule. The group settings within an agency will make sure that no one is overburdened. You will be given the option to choose the kind of documents you want to work on. From translating manuals of medical devices to patient consent documents, you will have full control over your work.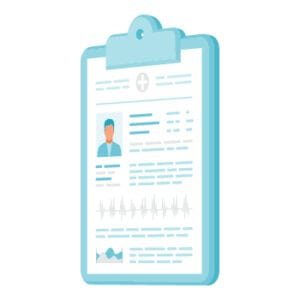 How to become a certified medical/healthcare interpreter?
Medical translation is not the only type of language services that the health care staff requires. Language interpretation is just as important to medical facility staff. But not everyone is allowed to provide remote interpreting to healthcare professionals. Healthcare interpreters should have the proper training and enough knowledge of the field. They should also be certified by a credible institute. Although the American Translators Association does not have a specific certification program for medical interpreters, there are plenty of other options available.
Various academic institutes have medical interpreter training programs that can help linguistic experts obtain their certification. They will have to decide whether they want to do simultaneous interpreting or consecutive interpreting. They will have to learn about the cultural differences between their native and second language. They will also have to learn all the important medical terms. If you are planning on becoming a healthcare interpreter, subscribing to famous medical journals will be a good idea.
If you haven't decided between the various language combinations yet, then you should consider learning a sign language. Sign language interpreters are in high demand in every industry, but especially in the healthcare industry. Once you have your professional certification, you can start working with hospitals.
Can machines handle medical documents?
The biggest risk when it comes to the handling of a patient's original documents is that sensitive information should not be leaked. Although machine translation has become quite popular in recent years, it is not equipped to handle medical records. Not only is it not safe to share the medical records of a patient with a website, but it also won't get you accurate translations. People often forget that cultural references are important in the healthcare industry too. Machines cannot develop cultural understanding. They also cannot accurately translate technical terms related to medical devices.
But there is a way in which machines can help with medical translating. There are tools like translation memory that make the job of a linguistic expert easier. They can also provide localization tools to linguistic experts and help them in making written translated documents more culturally appropriate. Machines can also make the job of an interpreter simpler with tools like earphones, mics, and cameras. But machines cannot observe body language and hand signs, which is why they cannot provide accurate interpretation services.
Even in everyday conversations, apps like Google Translate can only help people with common languages like French, Chinese, Arabic, Korean, Japanese, etc. When presented with a lesser-known Asian or African language, the app will not be able to help you accurately. So, whenever you need translation or interpreting services, hire human experts. A certified medical interpreter would be familiar with all the rules and policies. A linguistic expert would know how to handle a written document. They will also have the necessary cultural knowledge to translate the original text accurately.