Brazilian Diploma Translation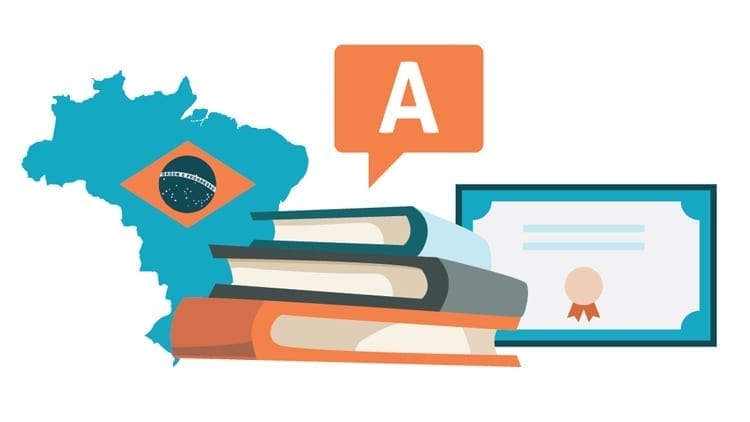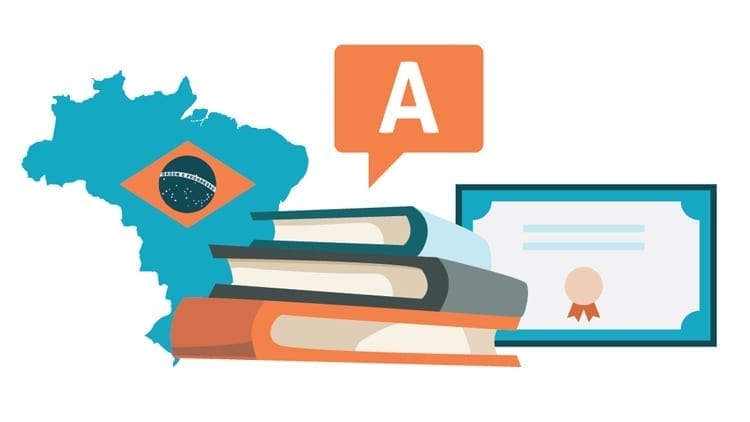 (Last Updated On: September 7, 2020)
Brazilian Diploma Translation
The translation industry has grown exponentially over the span of the past few decades. The industry which was once known for simple tasks of translating business letters and simple correspondence have known grown to encompass almost every facet of professional and business life.
The recent boom in terms of migration has also spurred quite a demand for the translation industry. As more and more people seek for a better future away from their native home, they bring with them various documents needs to be converted into the language of the country that they try to migrate to. The United States is one of the prime countries that migrants want to migrate to. The country is on the top of the list when it comes to immigration. However, as more people seek to migrate into the country, the United States, in turn, imposed several strict rules to vet those are trying to enter the country.
The United States Citizenship and Immigration Service is at the forefront of the country's immigration process. It is the agency that handles all transactions that are related to immigration, and people who seek to migrate into the United States will have to deal with this office more than once. The USCIS has a strict process and requirements for migrants. It requires quite a number of documents in order to properly screen people for them to be able to gain entry into the country. It is not an easy process, but worth all the while if you want to migrate into the United States.
One of the many requirements of the USCIS is a bunch of personal documents. Birth certificates, Marriage certificates, and even bank statements are sometimes required in order to validate the authenticity of a person's application.
Most migrants come from non-English speaking countries. As such, most of their documents are printed or published in their native language. The USCIS, in order to maintain its rigorous standard, requires all materials to be in English. This is where translation agencies come into play.
As a translation company, it is our job to accurately translate your documents into English to help you with your migration application. The USCIS sometimes require people to have a decent educational background for them to be granted entry. This is why the demand for diploma translation has risen over the years.
Brazilian Diploma Translation
Brazilians are among the top group of people that seek to migrate into the United States. Majority of Brazil speaks Portuguese, which is the country's official language. On top of that, documents are also printed in the Portuguese language and need to be translated to English for the USCIS to accept it.
Many Brazilian migrants bring with them their diploma. Aside from being one of the requirements by the USCIS, it is also required when seeking admission into a number of universities and higher education institutions in the United States. Thus, diploma translation does not only apply to immigrants. It is also important for professionals who are seeking to study or pursue higher education in the country.
Certified Diploma Translation
Our company provides Portuguese diploma translation services. We have been in the business for a long time, and we have provided thousands of translation services to clients all over the world. Aside from providing top quality and accurate outputs, our services have also cleared a number of certifications.
The USCIS requires all translated documents to be correctly certified. A certified document means that it went through strict quality control, and an accredited agency accurately translated it. Having a certified document means that you will encounter no problem in terms of immigration requirement. If you are looking for a certified Brazilian diploma translation that is high quality and perfect in accuracy, you came to the right place.
How do I translate a degree certificate?

If you are not a professional translator, then you should not try to translate a degree certificate. You will not be able to carry out the translation accurately. You also won't be able to provide a certificate of accuracy with the document. So, hire a professional and they will know how to translate a degree certificate.

What is a translation certificate?

A translation certificate is a signed statement of the linguistic expert who worked on the project. The translator writes in their statement that their work is complete and accurate. They add their signature under the statement. They also add their contact information on the same document so if anyone has any confusion, they can be contacted.

How do you translate transcripts?

Linguistic experts translate transcripts by focusing on the source material and keeping it simple. They are not supposed to add any explanations. They follow the format of the transcripts. Their job is to make sure that the translation of a transcript is hundred percent accurate so it won't get rejected by foreign universities.

How do I become a certified German translator?

In order to become a certified German translator, you will have to get a degree in translation first. After that, you will have to practice extensively so you can polish your translation skills. Then you will have to get the membership of BDÜ, the German association of interpreters and translators to become a professional translator.
High Quality. Accurate.
Our company provides high quality and accurate translation services. We understand just how important your documents are, and we will treat it with all the care it deserves. We have provided services to thousands of clients around the world, and we have built a reputation on providing only the best to our customers.
In terms of quality, we have a standby division of quality checkers. Their sole job is to make sure that all outputs that are being sent back to our clients have passed the rigorous and strict quality benchmark that we have established. Our company is also compliant with a number of ISO standards. This means that we have passed the international standard for this particular industry.
Reasonable Rates.
One of the most important factors in choosing a translation agency is pricing. Many people would instead prefer a cheap rate and risk the accuracy and quality of the final output. Such is not the case when it comes to us. We believe that an excellent and accurate output does not require to cost a fortune.
Our rates are indicative of the quality and accuracy of our service. We do not label our prices as cheap, but rather reasonable. Nevertheless, we always provide leeway for our customers. We offer a number of discounts to new and returning clients. We also have an affiliate partner program that offers excellent rewards and discounts to our clients.
You can also send in your documents, and we will offer you free quotes for you to be able to gauge how much it will cost.