Translation Services in Aventura, FL
Our Translation Office in Aventura, North Miami, Florida
If you're looking for translation services in Aventura, look no further. Our office is located in the area of Aventura which is the northern part of Miami. We chose this location because the area, with its famous Aventura Mall, is one of the fast growing parts of Miami with a lot of foreign people establishing themselves there.
Our Aventura translation office is open 24 hours a day. You are only able to drop off your documents during normal business hours, if that is needed. Normally, most of our clients send the translation documents via email, however, we continue to work diligently outside of normal working hours and you can reach us by phone and by email at any time, even during the weekend.
We find that every client has different translation requests which, at times, make it a challenge to meet those requirements. We have more than 25,000 customers and over the years have translated over 17 million words in all different languages.  Our project management team is specially trained to meet all of the project management requirements in order to maximize efficiency and to let the translation process run smoothly.
Drop by our office during normal business hours:
Universal Translation Services Aventura
20801 Biscayne Blvd, Suite 403, Aventura, Florida, 33180
Or call us: (844) 938-7267
Document translation

We are specialized in written translation for any document you might have: personal papers, medical records, business contracts or technical manuals, we can translate from and into over 100 languages! We have specialized translators for any field, in just about any language. Even more, we can translate your entire website and any marketing material you may have, in any format.
Certified translation

A lot of people in Aventura are dealing with immigration offices (USCIS), where they need certified translation for their birth and marriage certificates, divorce papers or any other legal documents. We can do that for you in a matter of hours and it won't cost an arm and a leg! In fact, we have the lowest rates in the industry: $20 per page and all our translations are accepted by USCIS. Please note: the price is valid for pages having up to 200 words. If there are more words on the page, a price of $0.12 per word will be charged instead.
Notary translation

If you're from abroad and want to continue your studies in the United States you'll have to translate your diplomas in English and have them notarized. With us, it's easy, fast and affordable. Drop by our office to hand us your documents and get back in a couple hours to get your notarized translation. Don't have the time? Email us your documents, and we'll send you the translation by email or post. It's as easy as that.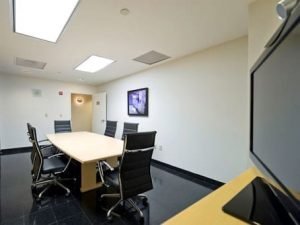 Our Team and Our Translators
Our translation project management staff and our translators and proofreaders are located in different time zones. We are open 24 hours a day and we have created 3 teams in order to help you with your specific translation request at any time. Not only are the translators located in the USA, but also in Europe – So we translate your document while you sleep!
The translation agency which can provide you with the largest range of languages in Aventura is just this one you are reading about right now. With us you can get amazing services at an amazing price range. We are pocket-friendly and worth a try.  We are amongst the leading translation services in Aventura and willing to take on any task, be it large or small. We have expert certified translators, editors and proofreaders available at your service 24/7.
If you need translation services in Aventura feel free to contact us at any time for a free quote.
Aventura Translation Company

If you're looking for a translation company in or near Aventura, your search ends now! Our translation office in Aventura is open for visits during normal hours, however, we are working around the clock to accommodate any need.
Call us: (844) 938-7267

Need help outside business hours? Call us at (844) 938-7267, a project manager will give you all the information you need. Send us your documents by email and we'll start working on your project in minutes!
Live Contact Available 24/7

Our translation office in Aventura is also available by live chat at anytime. Get in touch by live-chat and you'll be able to talk to us in real time, send us your documents, receive a free quote or ask about the status of your project.
At Universal Translation Services, we can certainly help you with sworn, official, medical, pharmaceutical, scientific, financial, marketing, tourism, mobile-app, legal, and web-page translations. Inform us which language service you need in Aventura – language interpreters or translators, and we will provide you an instant free quote.
Translation in Aventura

Following are some of the language translation services we offer in Aventura: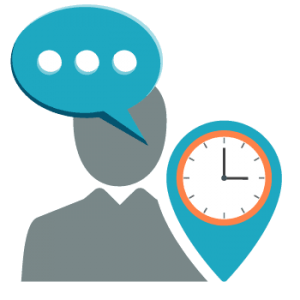 Our Aventura translate service is open to visitors

If you're around Aventura and need translation services for any purpose, Aventura translate is here to help you out at any time. We are not just a pointer on a map, our office is right there and you can visit us at any time in order to chat with us directly or to drop your documents. If you want to talk to us in person, you can always find us open during business hours.
The Aventura translate office is actually open 24/7 however, due to security reasons, visitors access is only allowed during business hours. After that we are available by phone, email and live-chat, where our experienced project managers are always online to answer your questions, to give you a quote or get your project started.
We are well-aware of the fact that you have to be very careful with your documents and you want to hand them over to us directly instead of using email, and that is why our office is open during business hours and allowing visitors. Walk in freely during this time and one of our project managers will talk to you and discuss about your needs.
In case you need to have hard copies, you have the option to pick up your documents from our Aventura translation office, or you can have them sent to you by mail. We can do any of them, all you need to do is ask.
No matter how you get in touch with us, by visiting our office or online and regardless of the translation scope – whether it is for business or you need USCIS translation, you can rest assured that you will receive the same top quality services at the lowest prices you can find on the internet. Get in touch from the comfort of your home or pay us a visit at the office and see what we can do for you.
New location to pick up or drop off 24/7 your translation in Aventura

As an extra service for our clients, we have a new location available 24/7 to pick up your certified translation after business hours. If you need to collect your translation urgently, you can after visit our extra office in Aventura at
17111 Biscayne Blvd, unit 1701 Aventura FL, 33160

Which is open around the clock. Call us to let us know you're coming so we can have the translation ready when you arrive. If you want to drop off a certified translation no problem, you can do that 24/7. If you have highly confidential documents or are in a hurry or you can't make it to our main office during regular business hours, use this location so we can help you fast with our certified translation. We try to offer the best possible service for our clients.
Whether you need advice, free consultation on what service to take or need to find out more about the services we offer, we're available 24/7 to answer any questions you have. Feel free to get in touch online or visit our Aventura translation company and we'll provide you with exactly the translation that you need, in 24 hours or less.
About Aventura

In the early 1970's the development of the Aventura area started. Initially, Aventura was known as the Turnberry area. However, in 1995 the Aventura area became a city and the police department was setup 2 years later. In Aventura you will also find the 5th largest shopping mall in the United States with so many amazing shops.
The city of Aventura now has a population of around 36,000, located to the north of Miami. And if you are residing in the city of Aventura, the good news is that your requirement for a credible translation service is now fulfilled. Our translation office in Aventura is located at the business center of the city. So from now on, not only that you can reach out to us for translation services online but we will be available for you to discuss your projects in person. You can drop in your documents and your coffee will be on us. We are always glad to have new clients visiting our office and this makes us stronger and encourages us to work harder and better for you.
The city of Aventura is not a huge place and you won't find too much of translation agencies here, but there are plenty of them in the Miami area. So what are the benefits in choosing us? Well, for one, we have the lowest rates for certified translation in the entire state. Second, we deliver your translations in under 24 hours. And third, you can drop by our office at any time to drop your documents or to get your translations.
We have a diverse clientele in Aventura and not only do we deal with personal translations services for immigration purposes but you can choose us for big tasks like website translation services too. We are located near your favorite Aventura mall and maybe we can help you with your business and spread your word around the world. You don't need to look up for translation services all around the city when you can find your right option right at the center of the city.
The purpose of our translation office in Aventura is to accommodate the citizens with the translation services of the higher caliber. We are here not to compete for the industry but to make sure that the perfection and accuracy of translation are being maintained. As a translation agency, we realize our status and responsibility towards our clients. We believe in how important a translation is to a client and we sort out our tasks timely.
We spread throughout the globe with our online services. Our offices are located near the most visited places so it is not a far reached option for you. And the best part is, we have a long track record of delivering high quality services for all our customers. If you need translation services in Aventura, drop by the office at any time to talk about your requirements. We welcome anyone coming to see us in person for any translation they may need. It doesn't matter if you only have a birth certificate to be translated, you'll be treated with the same respect and professionalism as if you had a whole website to translate.
Aventura translate

UTS not only offers the best translation services in Aventura, but we also provide 24/7 customer care. You can visit the translators office any day of the week to discuss the type of translation you require. In today's world of online services, some people still prefer face-to-face interaction when deciding to trust a service provider. Our office in Aventura provides you with the opportunity to get in touch with us directly before ordering our services.
Our Aventura translate services provide regular, certified, and notarized translations at the most affordable rates. You can even get quick translation services without having to pay a single extra dime. We offer translations for all languages spoken in Aventura and then some.
For all your official and personal documents and texts, visit our office in Aventura, Florida to get highly accurate translation services at the cheapest possible rates.