Dhivehi Translation Service by a Native Speaker
(Last Updated On: March 23, 2022)
Dhivehi Translation Service
Since mobile phones help people communicate over long distances now, this tongue is in danger of becoming extinct. Suppose you want to launch your products in the Maldives. In that case, you'll require Maldivian Translation or a professional translator to ensure that your target audiences understand what you're selling and why it's worth their time and money. As a result, your company will gain their trust and convert them into potential clients.
Dhivehi is the language of the Maldives, an island nation in the Indian Ocean. It's related to other South Asian languages like Sinhala and Tamil and more distantly to European languages like Spanish and French, making it one of the unique languages in the world! Translating from Dhivehi to English can be difficult, especially if you don't speak the language fluently, so look for a Dhivehi translation service by a native speaker who can guarantee that your document will be translated accurately and efficiently.
A Quick Note on Maldivian Language
Maldivian is a language spoken in the Maldives. It is based on an Indo-Aryan (more specifically, Sanskrit) and an Austronesian (more specifically, Malayo-Polynesian) language. It's also known as Divehi. If you're planning to visit the Maldives anytime soon or already live there, we can help!
Here at Universal Translation Services, we offer high-quality translation services from English to Dhivehi for those looking to learn more about it or just trying to communicate with others who speak it fluently. We've got native speakers on staff who can turn your text from English into Dhivehi and vice versa so you can be confident you're getting exactly what you need.
History of Maldivian
Many other languages, particularly Arabic, have influenced the development. Others include Sinhala, Tamil, Malayalam, Hindi, Bosnian, French, Portuguese, and English. It is closely connected to Sri Lanka's Sinhalese language. Because of the islands' vast distribution, Dhivehi has evolved through generations, with various pronunciations and vocabulary on different islands. As a result, this language has multiple varieties, including Huvadhu, Mulaku, Addu, Haddhunmathee, and Malik.
What is Dhivehi?
Dhivehi is a language that's spoken in the Maldives. It's also known as Divehi and is written in its script, first developed by an Englishman who lived in the Maldives during colonial times. Today, Dhivehi has evolved into a modern language with plenty of influence from Arabic, Tamil, and Sinhalese. A Dhivehi translation service will come in handy if you need to get in touch with someone speaking it or use it yourself while traveling or living abroad.
Why Should You Invest in Maldivian Translation Today?
Maldivian is an Indo-Aryan and first language in the Union Territory of Lakshadweep. The language has a written history of eight hundred years, and the earliest writing on copper plate grant was also discovered, which is nearly 1000 years old. Further discovery claims that language is based in Sanskrit, and in the 12th century, it also made contact with other languages. A unique written script, Thana, was developed in the 16th century. It was written from right to left like in Arabic. One can say that with the influence of Hindi, English, and Arabic words Maldivian resemble various languages spoken in Sri Lanka, North India, and Southeast Asia. Later the language went through a transformation, and Dhivehi was accepted as the official Maldivian language. Nearly half of these are extinct today, although, to some extent, there is still about 165 indigenous language spoken in North America to this day.
Fastest professional Maldivian Translation Services by 4000+ certified Maldivian translators who offer accurate Translation Services in Maldivian language for government, public and private sectors. Our native experts have been working in 250+ languages for multiple industries, like legal, technical, medical, engineering, Shipping, NGOs, mining, media, oil & gas, and so forth.
Thus, we have established a well-known global Maldivian Language Translation services company in New Delhi, India, Mumbai Amritsar Kolkata Chandigarh Chennai UAE Hyderabad Bangalore Noida Pune Gurgaon Ghaziabad, and several other Indian and foreign cities. In short, you can say that when it comes to providing reliable and accurate translations, TridIndia is 'the' professional Maldivian Translation company that you need. Further, we also have hands-on experience in delivering Maldivian localization services and Maldivian interpretation services for all major industries, including legal, technical, tourism, mobile app, medical, oil & gas, IT, engineering, real estate, and so forth. We draw from a global network of native Maldivian interpreters who excel in delivering all types of interpretation.
Types of Maldivian Translation We Offer
The translation is required for every part of your business, such as translating content on your website. It is always said that if your company's website is translated into the customer's native tongue of your target market, you will witness an increase in conversion rates. There are many more fields where Translation can help you.
Maldivian Website Translation
Maldivian Content Translation
Maldivian Document Translation
Maldivian Certificate Translation
Maldivian Website Localization
Maldivian Content Localization
Maldivian Content Writing
Maldivian Audio Translation
Maldivian Video Translation
Maldivian Contract Translation
Maldivian Technical Translation
Maldivian Legal Translation
Maldivian Literary Translation
Maldivian Book Translation
Maldivian Manual Translation
Maldivian Patent Translation
Maldivian Paper Translation
How Can I get the Best Maldivian Translations?
Nowadays, you can use online translation tools to translate documents and web pages into other languages. But for top-quality translations, there's no substitute for working with a native speaker who knows your audience and your subject matter well. There are plenty of translators out there—with varying levels of experience and certification—so it pays to do some research before hiring one. You can start by asking current clients for references or contacting former translators directly if you want them to do additional work for you down the road. And make sure that any translator you hire is fluent in both Maldivian and English; if they're not, they might rely on Google Translate or another automated tool instead of doing their Translation from scratch. How to get Maldivian to English translation?
Things to look out for in your Dhivehi Translator
Translating from Dhivehi to English or vice versa is not easy, especially when working with dialects as different as Maldivian and British English. While you may think that anyone can translate your Dhivehi text into a readable English document, only certified translators will be able to provide accurate translations for your business. Look for a translator with experience translating official documents and ask about their specializations.
If you need help learning more about these translation services or want to talk to someone over the phone, via WhatsApp, or through live chat, visit our website for answers! We have translators standing by 24/7, waiting to talk to you about your project needs. Give us a call for successful Translation; we're available every day, 24 hours a day. You can also use our email address to get in touch and ask any questions that you may have about our service. Thanks to this experience, we can respond to all your translation needs in language, formats, specializations, and delivery times.
With Globalization, the world has become a smaller place, and the demand for multilingual Translation is rising, especially in eCommerce business and legal departments. One can't neglect its importance to communicate all across the globe. The company's biggest challenge is not the distance but the difference in languages. Our team at Tridindia ensures hassle-free Translation across all countries.
Universal Translation Services
Because language is so regionalized, it's critical to use a professional translation service. You can trust Universal Translation Services; we specialize in handling all of your document translations to English and provide effective translations. We are one of the best online translation service providers. Our team is unique in that all of the translators we recruit are native speakers from various fields: their professionalism is undeniable, and the translation quality is excellent.
OUR TRANSLATION PROCESS IS EASY TO FOLLOW.
Our translation services are tailored to each translation project's individual needs. We provide comprehensive language solutions such that our translator can translate the entire content into the Maldivian language quickly and accurately. Our team of experienced translators will manage the translation workflow while you focus on your business, working directly with a dedicated account manager. We exclusively hire translators who are native language speakers of the target language's country/region.
Our linguists and project manager have proven time and time again that they deliver excellent results. We exclusively provide quality human translations from human translators, unlike other translation agencies. The uniqueness of our team is that all the translators hired by us are native speakers from different fields: their professionalism is undeniable, and the quality of Translation is at the highest level. Our certified translation solutions give the assurance of quality and error-free work. We make sure that our translated content sounds culturally relevant.
Translating Languages
Rather than translating languages directly, it first translates text to English. It then pivots to the target language in most of the language combinations it posits in its grid, with a few exceptions.
Many businesses are aware that effective communication and specialized language translation are critical to their success, particularly in the international market, where language barriers still exist. To break into new markets, you must first speak the language of your target audience and overcome cultural barriers.
Ambiguous Communication: You don't want to miscommunicate, do you? Our translation team makes sure that you speak correctly, leaving no room for error that can cause misunderstanding, misinterpretation, and confusion in the consumer's mind.
Missed Opportunities: We help organizations seize every opportunity, such as new market demand, reaching potential customers, new product segments, etc. With our precise and accurate Translation, we help ease communication and closing transactions.
Rivalries: Global market is Callous. Your competitors are grabbing opportunities to reach and influence their customers, so why don't you? Try to understand the basic consumer facts- People prefer buying from those who provide information in their native language. Translation helps improve the visibility and reach of your content product/ services.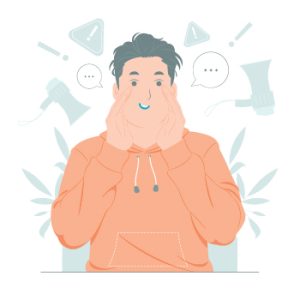 Hello – Assalaamu alaikum in Dhivehi.
With Universal Translation Services, you can easily translate English to Dhivehi.
Yes, on Google Translate, you can translate English to Dhivehi. But it will not be accurate.