English to Myanmar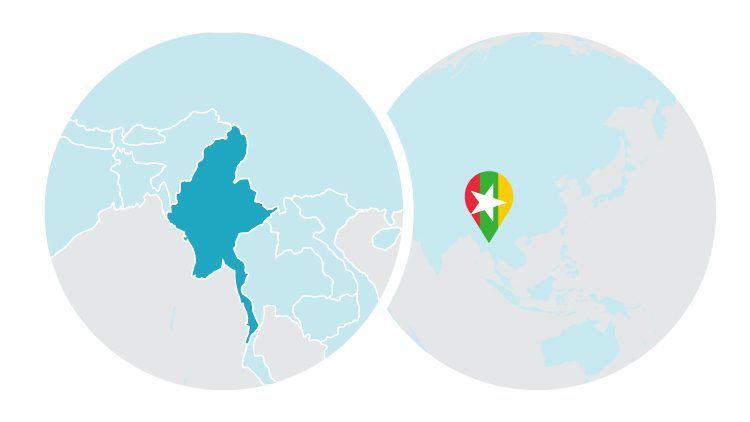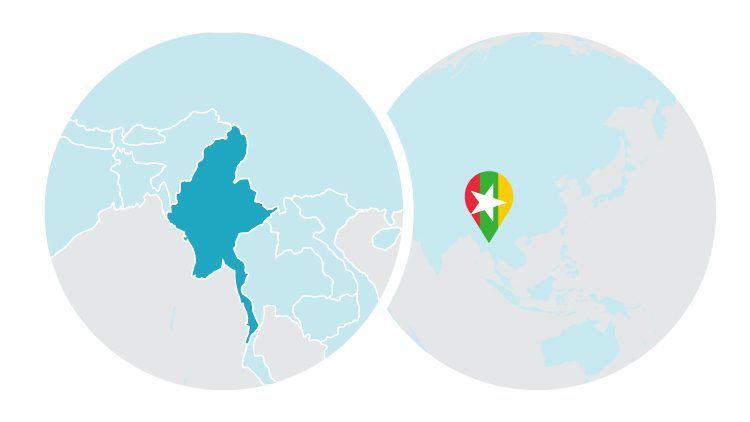 (Last Updated On: May 11, 2022)
English to Myanmar
Where can I get professional Myanmar-English translation services? Myanmar's popularity has grown through time, and it is now regarded as a highly respected language with the potential to rise to the top of the international language list. Because tourism is on the rise in the area. As a result of the growing demand for Myanmar translation services, several translation organizations have emerged that offer their own Myanmar language interpretation services and have Myanmar speakers on staff, or you can use an internet translation service. These businesses have not only raised demand but also given the translation industry new life and vigor.
You may need authorized translations for papers that you are submitting to any of Myanmar's governmental institutions in a variety of situations like getting admission in public schools or private schools getting teaching jobs as foreign teachers. For English teachers in Myanmar, translation tools can work. Or you can take help from fellow teachers, Burmese people are very friendly. And due to the mix of cultures government schools and international schools are linguistically diverse.
A Burmese translator who is a professional translator and has accreditation showing they are completely versed in both languages performs an authorized translation. This is because the translation must totally and completely translate the source document. After all, it has the same legal value as the original document. It is commonly used in Myanmar for official documents and certificate translations from English to Burmese.
Best Companies for Burmese Translation Services
These companies offer Burmese translation services with the primary purpose of providing a comfortable working environment for translators and interpreters.
An appropriate Myanmar dictionary will be the best tool for their work, as it will allow them to read and grasp the translations of the words. The importance of an authentic Myanmar dictionary becomes clear when you consider that most translators lack knowledge of the local culture and their Myanmar roots, which causes them to misunderstand and misinterpret the meaning.
Myanmar has earned a reputation as one of the most difficult languages to master, but owing to the hard work and devotion of Myanmar translation services, many individuals now entrust their translation assignments to these firms.
Why Do You Need Myanmar Translation Services
We're seeing an increase in the number of individuals visiting Myanmar-related websites. This is a clear indication that Myanmar's professional translation services are required in a convenient translation environment.
The great level of accuracy that can be seen in the translated text is the key reason for its popularity. Legal translation, official document translation, DocsBase translation services, education translation services, audio file translation, and other difficult document formats are among the services we offer.
Any competent translation services provider supplying quality Myanmar translation services can help a person wishing to translate an article or a blog post. Such businesses are always willing to help, regardless of the language used in the conversation because of country orientation. So translation cost is included in the cost of travel.
Find a good direct Burmese English translator and get familiar with Burmese culture more. Beikthano is an ancient city and the biggest city of Burmese. The tourism business is flourishing there and opportunities in business are increasing. You can also take part in community projects or get yourself registered in the cultural orientation program. Usually, it is an all-volunteer program with accommodation situations to help people out.
Myanmar translation is influenced by a variety of factors. The quality of the translation is the most important factor. They should be able to communicate not just in Myanmar but also in English. The very reason for enlisting a reputable translation business helps to ensure that the project is completed professionally and that the result is satisfactory to both parties.
Myanmar culture has fascinating architecture as a result of its long history. This translates as challenging for translators. Because of the language's complexity, many English to Myanmar translators seek some type of assistance to assist them in producing better and more effective translations..
Tips to Get An Accurate Translation
The dictionary of the language, while useful, cannot provide you with an entire list of all the words' meanings. If you wish to look up the definition of a word, you'll need to consult specialized dictionaries like the Collins English Dictionary or the Myanmar Language Institute's dictionaries. The essential issue is that you can't translate a Myanmar word without first looking it up in a regular dictionary. Although learning the Myanmar language may appear to be a difficult undertaking, once you have mastered it, you will be able to translate any paragraph.
The professionals can assist you if you have any questions concerning the procedure. Professionals that specialize in Myanmar language translation are native speakers who can readily translate any term into their tongue. It is advantageous for them to be able to translate from English to Myanmar.
These pros are exceptionally quick at translating material, so you will complete your task much faster than you anticipated. You may rely on Myanmar English services to translate your documents, even if they are incredibly tough to translate. You can trust Myanmar translators to translate greeting cards for your loved ones or friends.
The company will transform your written document into Myanmar and deliver it to your friend or family member's doorstep through an online translation service.
Hire a Subject Matter Expert
There are a variety of alternative options for getting your written papers translated into this language; however, specialists can handle all of these concerns with ease. Web portals are the most convenient way to complete your task fast and easily. Professional translation agencies in Myanmar can be found on a variety of websites. You may expect the documents to arrive at your client's address in no time after you place the order. Many businesses and individuals have also started using Myanmar translation services to translate their documents to make them more authentic.
Determine the Type of Document Translation You'll Require
Document translation comes in a variety of forms. Business document translation includes official documents such as those required for immigration, legal documents, diplomas, degrees, birth certificates, death certificates, marriage certificates, and so on. Each sort of document necessitates its translation service. Select the type of translation you require. Then choose a company that meets your needs; several companies offer bilingual and skilled workers at reasonable costs.
Make certain that the translator you employ for your document translation is a professional. The translation industry includes academic translation, medical translation, financial translation, technical translation, legal translation, and many other sorts of Burmese translation. You'll need to hire a subject-matter expert to get a proper translation. You should engage a professional translator if you require academic material translated, for example. Each university is distinct since each has its grading system.
As a result, make sure the translator is knowledgeable with both national and university grading systems when translating your transcripts and educational records.
For What Purpose Certified Documents are Used?
In their original form, several government documents are ineligible for use. Certified copies of these original documents are necessary for a variety of reasons. This copy is legitimate since it has a seal of approval, which indicates relative authority. The validity of documents that have been certified frequently has a time limit. On the internet, you may find all of the information you need on legitimacy.
This translation is more accurate than the standard one. All you have to do now is choose a reputable company or translation service. Then effectively communicate your needs and expectations to them. Because the goal of certified translation is to ensure accuracy and consistency.
Why Should You Hire Native Translators?
Native speakers are always the greatest option when it comes to translation services. For example, if you wish to translate a paper into English and deliver it to a non-native English speaker, they will want linguistic assistance, even if they are fluent in the language. It may take longer than hiring a native speaker to complete the task. As a result, seek out a firm that hires native language speakers.
The translation is a time-consuming process that, if not done appropriately, might distract from the paper's overall meaning. Native speakers pick up on the language and meaning of words right away, but non-native speakers will first translate it in their language before converting it.