Packaging Translation Services
(Last Updated On: April 25, 2023)
Packaging Translation Services: Where to Get It and Why You Should
When you're ready to enter the global marketplace, one of the first things you'll need to do is ensure that your product packaging and instructions are translated into the languages of your target markets. This will help you reach more customers who don't speak English while also improving your products' perceived quality in the eyes of international buyers.
To find packaging translation services, it's helpful to know where to look and why they can be valuable to your company's growth strategies and bottom line. Professional translators who are knowledgeable with a field's specific vocabulary are required in the business-to-business sector, characterized by in-depth expertise and specialist texts that demand professional translators familiar with a field's specific terminology. Here are a few tips on how to get started with package translation and how it can benefit your business.
The Importance of Package Translation
Customers' primary point of contact with your company is the product, which is frequently the first thing that comes to mind when your company's name and product description is mentioned. When it comes to projecting a positive image, not just for the product but also for your company and its brand, the packaging you employ for your items is critical. As a result, attractive packaging makes a good first impression on the goods within and on the brand and for the project manager. The same rule applies whether the item was purchased in a store or ordered online.
We all know how powerful a well-designed logo, package design, and product description can be in creating a lasting impression in our minds and how these aspects may come to signify the product in question. Customers value details such as fat content, salt, carbs, and more, as well as a complete list of ingredients and a specific mention of any allergens in the product.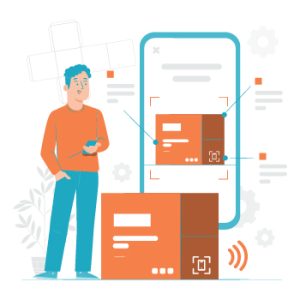 Products Packaging and Labeling
A product's packaging and product labeling (food labels) have everything to do with whether or not you will buy it. More often than not, packaging plays a huge role in whether or not you purchase a product (along with other factors such as cost). So, if you're looking to expand your business overseas but don't know where to begin, one of your first steps should be identifying a good package translation service. Here are some of the most important reasons why that is so.
Choosing the Right Place for the Right Job
There are different kinds of translation services out there and hundreds of companies that provide them. How do you know which one is right for your packaging translation? There are several questions you should ask yourself before proceeding. These can include things like how much text needs translating, where it's going, who will be handling it for you, and what your budget is. Finding answers to these questions can help you narrow down your choices.
When should you translate it?
If you're bringing your product or service to a global market, the chances are that you'll need translation services at some point. When should you translate? Here are some tips for deciding when it makes sense.
What Language Should You Use?
This can be tricky. If you're hoping to sell your product in English-speaking countries, it's probably best not to use specialized terms or phrases. At first, stick with basic descriptions. The idea is that as you become more familiar with different markets, you can alter your packaging accordingly based on your research. Plus, don't assume people won't buy your product because they don't understand how to use it; rather, think of language barriers as a challenge instead of a hindrance. For example, if you're selling cosmetic products, consider using images that reflect facial expressions—people are better at reading those than words!
In any case, make sure to consult with a professional before making any decisions so you can have accurate translations made by professionals who understand local jargon and dialects within different countries. Having multiple layers of checks will also help ensure accuracy when determining what language should be used on international packaging.
How do you translate it?
There are two main ways of translating packaging: machine translation or human translation. Machine translations are quick but lack style and structure compared to human translations. Machine translation is when a software program converts your words into another language without a translator. Human translation involves hiring a translator (or group of translators) to work on your project from beginning to end.
A critical factor in choosing which type of company you go with for your packaging is whether or not you have time constraints for completing it. If so, it's better to use a machine translation service. With these types of services, turnaround times are typically much faster, and they tend to be cheaper as well; however, they aren't as accurate as going with human translators who can provide information on how/why specific terms or phrases were translated as they were, rather than just giving you an exact copy of your text in another language. Know more about how to calculat on the FedEx calculator.
Translation memory is now necessary for swiftly and efficiently making modifications. The client approves a translation, and it is stored in the translation memory. Another thing to consider is your product itself; if you have some unique terminology used throughout your packaging that would require creativity and understanding on behalf of the translator, go with a human option instead because machines can only process so much at once—especially if you don't know precisely what terminology means yourself!
What a Translation Agency Can Do For You
If you are trying to create a truly global product—or even if you want to reach out of your country's borders—finding a translation agency can help. These organizations use language experts with extensive experience translating essential documents, including user manuals, brochures, packaging materials, websites, and other items.
Having your product translated will help ensure that it is easy for everyone in every market where it is sold to understand how it works. This can be a huge selling point when looking for new customers because if they don't know how your product works or what features make it unique, they aren't likely to buy.
Product Packaging Translation Services
To create a successful product launch in a new market, your packaging and labeling must comply with that market's regulations while avoiding copyright issues.
Universal Translation Services specializes in adapting information to multiple international audiences as one of the world's best and most accurate translation companies. We assure high-quality translation and color differentiation by employing competent and trustworthy linguists and creating glossaries, regulatory requirements, legal requirements, and style guidelines tailored to our client's brands, and by assigning the same translation team to each project.
Universal Translation Services is a professional translation services provider with expert knowledge of specific target languages and more than 140 languages and in-country experts worldwide. Our translation experts have helped many brands expand and maintain their international market with multilingual packaging for many decades. With our guidance, your team can avoid costly delays and bottlenecks that often come with packaging pitfalls.
Universal Translation Services can provide a packaging consultation that ensures compliance from country-specific measurements to unique regional marks to safety standards. This way, you can launch on time, on budget, and with confidence.
Translations in product packaging are an essential part of any marketing strategy. Whether or not the item was purchased at a store or ordered online.