Top 10 Questions About Certified Translation
(Last Updated On: October 5, 2021)
Oops!
This appointment does not exist.
Just like every other industry, the translation industry also faces several translation problems. Some are faced by the translators and some by the clients. One of them is to let people have a better understanding of the services and clear all their confusion about translations.
For a translation agency certified translation is very important and people are also searching a lot of questions about certified translation. Well, it depends on the country you live in, requirements are different everywhere. Navigating the different requirements can be tricky and confusing, so you have to do, some research to better understand what are the exact requirements of your translation, just to make sure that it will be accepted.
The translation of legal documents is something you can't handle over to anyone without any information. You need to clears every doubt you have in your mind to have better outcomes. Certified translations are booming everywhere and people are always looking for a reliable translation company.
But before that, they search on the internet about several questions. If you have any question in your mind you don't have to be worried; in this article, we will discuss the top most common question about certified translation and exactly it means. Let's have a look at it.
TOP 10 QUESTIONS ABOUT CERTIFIED TRANSLATION?
Here are the top 10 questions about certified translations that are frequently asked. It will help you to clear your confusion about the certification of translation.
WHAT IS CERTIFIED TRANSLATION?
A certified translation is the certification of the translated document by a signed certification statement which, affirms that the translation is complete, accurate, and the best to translator's knowledge and experience. Moreover, a certified translation is the exact copy of the original document.
Everything mentioned on the source document such as signature, stamp, and even commas, needs to be on the translated documents because only then a translation can be certified. Certified translation is also known as "Certificate of Accuracy". Certification of translation is done by a professional translator or professional translation company. It also ensures that the translation is ready for upper legal procedures.
WHO IS A CERTIFIED TRANSLATOR?
Here in the United States, there is no specific degree or any certification requirement to be a translator. There are a lot of undergraduate and graduate translation programs, but these are not what's exactly required to be a professional translator. There are many translators in the market, but it is very important to hire someone you trust. Some translators lack experience and professional skills to provide an accurate translation, so you have to be careful to pick out one for yourself.
Especially for the legal documents or documents required for immigration purposes, it is very crucial to hire an experienced translator who knows about the little tidbits of both the source and target language, to get a standard translation. The one who knows how to handle languages and provide quality translation along with its certification is a certified translator.
HOW TO GET CERTIFIED TRANSLATION?
You can get your certified translation at the comfort of your home. Online translation services are the only convenient way to get a translation. The basic translation process that involves in the certification is:
First of all, you need to find a qualified translator or a translation service provider. You can visit their website and contact them through email.
Send them a copy of your source document or the translated documents. They will evaluate your documents and get back to you, will ask you about the requirements and the deadlines.
After clearing the payments, they will start working on it and will send you the sample document that if you want any changes.
Once you check and approve the document, they will send you the final softcopy as well as the hard copy by courier.
WHY DO WE NEED CERTIFIED TRANSLATION?
People need a certificate of translation for several reasons such as immigration purposes, legal purposes business requirements, visa applications, green cards, and more. People need legal translations to precede the legal procedures as it gives the authentication of the document. Some of the examples of different types of documents that need certification are:
Birth certificate
Financial statements
Personal documents
Police records
Foreign documents
These types of official documents need certification of translation. Only qualified professionals can guarantee you the quality of translation.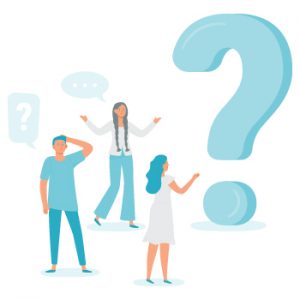 WHAT TYPES OF CERTIFICATIONS ARE THERE?
A translation can be certified in different ways around the world, it depends on the rules and regulations of the country. A basic certification ensures the correctness of the translation. Sometimes a Government-Authorized Notary signs certification of the document when the document is for abroad use. However, in most cases basic certification is acceptable.
HOW A CERTIFIED TRANSLATION DOES LOOK LIKE?
A certified translation must be the exact visual translated copy of the original document. Everything should be the same in the target document even the commas, dashes seals, stamps, or the signature that are in the original document.
If it skips even a small comma or dashes it will become problematic for you later on or will get a "not legible" mark in the end. It's not like regular translation, you have to fulfill all the certification standards only then it will guarantee acceptance. A certified document contains:
Name and signature of the translator or a translation company.
Phone number and address of translator or company.
Date of the certification.
A certified accuracy statement of the translator that claims completeness and correctness of the translated document.
WHAT IS THE DIFFERENCE BETWEEN CERTIFIED AND NOTARIZED TRANSLATION?
A notarized translation is a copy of a document signed by a notary public. A public notary can only certify the identity of the translator, not the actual translation. However, a certified translation is the translated true copy of the source document. Typically, the people who certify the translation are referred to as an authorized translator.
WHAT ARE THE USES OF CERTIFIED TRANSLATION?
Certified translations are used for a wide variety of purposes. Here are some of them:
Immigration purposes such as applying for any type of visa, student visa, green card, etc.
Legal purposes like marriage, divorce or adoption, etc.
Financial reasons such as open a bank account in the US or bank statements.
Educational purposes such as apply for a US university from a country with the English language are not official.
CAN I DO TRANSLATION MYSELF AND SEND IT TO CERTIFICATION?
No, you can do the translation on your own, even if you are a native speaker. It is something that needs professional translation services because no one can handle a foreign language unless he or she is professional. The document translation process needs proper evaluation to get perfect translation quality. So, you have to for a professional freelance translator or else you can go for a translation agency for absolute satisfaction
HOW MUCH DOES IT COST TO CERTIFY A DOCUMENT?
The cost of certified translation depends on various factors such as if you hire a freelance translator, the charges will be higher. If you go for a translation company the charges will be different. A company takes 1-5 business days to deliver the document, if you want quick turnaround charges might be slightly higher. The average rate of certified and standard translation in the US is around $0.15.