How to become a freelance translator in 10 easy steps
How to become a freelance translator? This question comes in a lot these days as people are more inclined to leave their daily job for something more comfortable. Well, becoming a professional translator is not an easy job, even if you have been working as an employed translator. So if you want to go pro and consume all of your time as a translator, you're going to need loads of devotion and know-how in several areas, on top of your linguistic abilities.
How to become a freelance translator
Step 1: Understand what professional translation requires
Most people don't understand what translators do. They believe you get one word and convert it into the target language. But every translator understands this is not the fact. This step is to help you decide what translation means for you. Spend some time learning over these sections and study on what interpretation is for you, and why you're starting on this career path.
Step 2: Choose a Specialization
It's a natural confusion for those just starting out in translation, but it's not a great idea to market you as being capable of translating anything. Pick a related niche and specialize or develop your service based on domain knowledge that you have or plan to focus on learning.
There are a lot of linguists who took the legal route and translate personal documents for immigration purposes. If you think you are capable of doing that and it is a lucrative option in your area, see our tutorial on how to become a certified translator online.
Step 3: Evaluate your skills to provide expert translations
Once you've settled on a way for your field of expertise, the next step is to weigh your knowledge to give translations of professional quality. If needed, you may also require spending some time to develop your knowledge and abilities.
Step 4: Verify with a third-party that you are able to translate
After you feel satisfied with your knowledge to translate at a high quality in your preferred area, it's time to prove that with a third-party.
Step 5: Understand what professional translation involves
The real value of a leader is the ability to use the tools of the profession to maximize results. This step will help you learn how technology can and should be added to your workflow to improve your speed and quality. We also provide translator training videos if you are interested in learning how to work with CAT tools.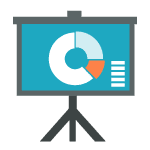 Step 6: Learn how the industry side of stuff works
Proposing where your industry is going and estimating so that you can balance your translation profession to make more will ask that you learn some basic accounting systems. Along with the answers to how to become a freelance translator there also comes the need to do your own finances.
Step 7: Advertise yourself and get a job
The good thing about advertising now is that anyone in the universe can now catch your message. It's more probable than not to avoid advertising and marketing, but without this step, you're not going to last very long as a professional.
Step 8: Improve gradually
You can always grow. And there's no valid way than to cooperate with other translators, get time to study your field, train more, and improve your translation skills – both art and business actions. You can also check our guide on how to become a professional translator.
Step 9: Develop your linguistic resources
Your work and your linguistic assets are like gold. Take care of them from the start by handling them perfectly, and work every day on making sure they grow.
Step 10: Rinse and repeat!
Repeat steps (7) – (9) and enjoy!
All of the steps above will help you if you want to know how to become a freelance translator as you will sharpen your skills and grow as a professional translator everyone is looking for.
Check out more resources for translators below: