How to become a freelance translator in 10 easy steps
(Last Updated On: February 8, 2022)
How to become a freelance translator? This question comes in a lot these days as people are more inclined to leave their daily job for something more comfortable, such as translation jobs. Well, becoming a professional translator is not an easy job, even if you have been working as an employed translator. So if you want to go pro and consume all of your time as a translator, you're going to need loads of devotion and know-how in several areas, on top of your linguistic abilities.
How to become a freelance translator
Step 1: Understand what professional translation requires
Most people don't understand what translators do. They believe you get one word and convert it into the target language. But every translator understands this is not the fact. This step is to help you decide what translation means for you. Spend some time learning over these sections and studying what interpretation is for you, and why you're starting on this career path. Also, start thinking about getting your degree in translation.
Step 2: Choose a Specialization
It's a natural confusion for those just starting in translation, but it's not a great idea to market you as being capable of translating anything. Pick a related niche and specialize or develop your service based on domain knowledge that you have or plan to focus on learning. There is a wide range of translations in the translation industry, this is why you should focus more on a niche than language combinations.
There are a lot of linguists who took the legal route and translate personal documents for immigration purposes. If you think you are capable of doing that and it is a lucrative option in your area, see our tutorial on how to become a certified translator online.
Step 3: Evaluate your skills to provide expert translations
Once you've settled on a way for your field of expertise, the next step is to weigh your knowledge to give translations of professional quality. If needed, you may also require spending some time to develop your knowledge and abilities. Remember, working with foreign languages can be risky if you are unsure about your abilities as a translator. Accurate translation is your success's guarantee.
Step 4: Verify with a third party that you can translate
After you feel satisfied with your knowledge to translate at a high quality in your preferred area, it's time to prove that with a third party. Yes, your translation degree won't be enough to evaluate your translation skills. You'll either have to work with a translation service as a trainee to see how good you are, or assist some experienced translators to finally brand yourself as a successful freelance translator.
Step 5: Understand what professional translation involves
The real value of a leader is the ability to use the tools of the profession to maximize results. This step will help you learn how technology can and should be added to your workflow to improve your speed and quality. We also provide translator training videos if you are interested in learning how to work with CAT tools.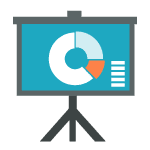 Step 6: Learn how the industry side of stuff works
Proposing where your industry is going and estimating so that you can balance your translation profession to make more will require you to learn some basic accounting systems. Along with the answers to how to become a freelance translator, there also comes the need to do your finances. If you intend to work with a direct client, you must learn how professional freelance translators handle their finances.
The good thing about advertising now is that anyone in the universe can now catch your message. Marketing translation is on the boom because of this aspect. It's more of a continuous process. You'll need to optimize your profile quite regularly if you want to get consistent translation job alerts.
Step 8: Focus More On Enhancing Your Online Presence
In this digital age, most online translation jobs are posted online. Your quality of translation work can speak for yourself and might even land you some great opportunities.
So, here's what you need to do, join the social media groups of online translation agencies. Create an impressive profile, use your creative writing skills, share tips for language professionals, start your blog with links to translator resources, list valuable tips, and you will be a successful freelance translator.
Step 9: Develop your linguistic resources
Your work and your linguistic assets are like gold. Take care of them from the start by handling them perfectly, and work every day on making sure they grow. During your career, you are expected to come across challenging projects, and in such instances, if you don't have access to the right translator resources, you won't be able to deliver in time. Even online translation agencies help their translators with CAT tools and translation software so that they get project approval in time. You, too, can use CAT tools or learn from simple guides available online.
Step 10: Rinse and repeat!
Repeat steps (7) – (9) and enjoy!
All of the steps above will help you if you want to know how to become a freelance translator as you will sharpen your skills and grow as a professional translator. No freelance business can make you rich overnight. You must work hard towards reaching the highest professional level.
Check out more resources for translators below:
How much do freelance translators make?

The salary of a freelance translator can vary depending on their experience level and the platform they work on. Some of them are making as much as $8,000 a year. But that's only possible when a translator has years of experience. Most language expert have to start with a very low hourly rate unless they join a good agency, in which case, they will make good money.

How much does a freelance translator earn UK?

In the UK, the average salary of a freelance translator is £14.00 per hour. But the annual salary depends on how many hours a translator gets to work in a year. It also depends on whether or not they have regular clients. Working with a good agency is the best way to make a decent amount of money.

How do I make money as a translator?

There are two ways to make money as a translator. You can either join a freelancing platform like Upwork and sell your services to buyers to make money, or you can work for an agency and choose your schedule. In the latter scenario, you will be able to get a regular income, which is much better than having to look for projects yourself.

How can I become a translator online?

If you want to become an online translator, you will have to get the necessary qualification first. After that, you can practice your skills on your own. Once you are ready, you can join an agency and begin working online as a translator. You can also join a freelance platform but that way, you will have to wait a long time to get regular customers.

What skills do you need to be a translator?

Language Skills: You should know both your mother tongue and your second language thoroughly.
Writing Skills: Having excellent writing skills is just as important as language skills for a translator.
Cultural Knowledge: You should have an in-depth knowledge of the culture associated with your first and second language.

What is a professional translator?

A professional translator is someone who has a degree in the field and also has plenty of experience of working as a translator. They are the ones who can handle all the translations related to their specialization field without making any mistakes. Professional translators are the ones who can handle official translations perfectly.

Do you need a license to be a translator?

The rules of becoming a translator are different in every country. In the US, you don't need a license to be a translator, but you must get the necessary qualification. However, if you want to become a certified translator, you will have to clear the certification exam offered by ATA.

What is the best language to learn for translation?

If you are in the US, Spanish is the best language to learn for translation. It is the second most spoken language in the US. Spanish-speaking immigrants in the US often require the assistance of language experts. So, if you become a Spanish translator, it will be easier for you to find projects regularly.